The Dow Jones news today features stocks down 15 points in pre-market hours as investors prepare for the June FOMC meeting, where the Fed is expected to raise interest rates again. On Sunday, Puerto Rican voters decided to support a non-binding referendum to become the 51st state of the union.
Here are the numbers from Friday for the Dow, S&P 500, and Nasdaq:
| | | | |
| --- | --- | --- | --- |
| Index | Previous Close | Point Change | Percentage Change |
| Dow Jones | 21,271.97 | +89.44 | +0.42% |
| S&P 500 | 2,431.77 | -2.02 | -0.08% |
| Nasdaq | 6,207.92 | -113.85 | -1.80% |
This Could Make Big Oil Obsolete: One gallon of this new fuel could produce enough energy to power a car for 42,325 miles. It's being hailed by many experts as energy's "Holy Grail." Read more…
Now here's a closer look at today's most important market events and stocks, plus Monday's economic calendar.
The Five Top Stock Market Stories for Monday
The political winds around the globe are shifting, and the populist wave that swept elections in 2016 appears to have broken and is being rolled back quickly. After last week's stunning defeat of Theresa May's party in Britain, Europe has seen three countries turn away from right-wing populists — Holland, France, and now the United Kingdom. Markets are now speculating on whether Prime Minister May will be able to shift the hard Brexit into a process that is more gradual and less sudden than many investors have come to expect.
The 40% gain in the S&P 500 over the last year has been fueled by five technology stocks. The "Fabulous Five" tech stocks – Facebook Inc. (Nasdaq: FB), Apple Inc. (Nasdaq: AAPL), Amazon.com Inc. (Nasdaq: AMZN), Alphabet Inc. (Nasdaq: GOOGL), and Microsoft Corp. (Nasdaq: MSFT) – have all been on a tear. But some Wall Street analysts think we are entering "bubble" territory in the tech sector, especially with another Fed rate hike expected this week. Such sentiment drove down all five stocks by more than 3% on Friday. These stocks are again on the downturn in pre-market hours. Keep an eye on these stocks Monday as this sudden downturn may have created a buying opportunity.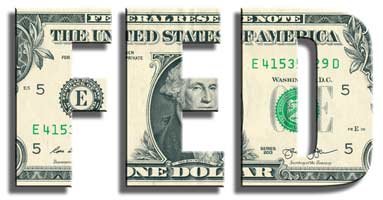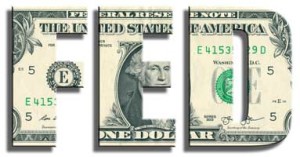 President Donald Trump launched into a tirade against former FBI Director James Comey during a press conference on Friday and claimed on Twitter Inc. (NYSE: TWTR) that he has been vindicated. Trump said that he was willing to testify under oath to refute several claims made by Comey during his testimony before Congress last week. Comey said during his testimony that Trump asked him for loyalty and said that a statement from Trump seemed to imply that the president wanted the FBI to drop a probe centered on former national security advisor Michael Flynn. Comey also said that he believes he was fired due to an ongoing investigation into the influence of Russia on the election.
Crude oil prices pushed higher despite news that the number of production rigs in the United States increased for the 21st consecutive week. In the face of rising U.S. production and stagnant prices, OPEC producers are openly questioning whether their deal to cap excessive production will offer enough support to the market. The WTI crude oil price today was up 1.6%, and Brent crude added 1.8%. Today's rally is likely being driven by speculators who believe that OPEC can succeed in bringing supply and demand into greater balance in the summer months.
Bitcoin is back in focus after hitting a new record high last week. The cryptocurrency rallied above $3,000 for the first time across several exchanges. On Chinese exchanges such as BTCC, Bitcoin was pushing about $60 higher.
Four Stocks to Watch Today: ASNA, XOM, SIRI, WDC
Shares of Ascena Retail Group Inc. (Nasdaq: ASNA) are in focus after the stock rallied more than 21% on Friday. The brick-and-mortar retail conglomerate – which owns Ann Taylor, Dress Barn, Loft, Lane Bryant, and Justice stores – announced plans to shutter up to 650 retail physical locations in the next two years. The company has emerged as the poster child of the Retail Ice Age. Investors should be cautious with any company in the retail space and should consider Amazon.com Inc. (Nasdaq: AMZN) and Alibaba Group Holding Ltd. (NYSE: BABA) as the best two ways to tap into the technological shift in the commerce space.
Video
The Retail Ice Age Is Here
Exxon Mobil Corp. (NYSE: XOM) is under pressure after BlackRock Inc. (NYSE: BLK) pushed the global energy producer to "enhance its disclosures" on matters tied to climate change. The statements by the world's largest asset manager – which is the company's fourth-largest shareholder – came two weeks after XOM shareholders approved a resolution supported by the California Public Employees' Retirement System and other institutional investors to provide more transparency into risk tied to climate change.
In deal news, Sirius XM Holdings Inc. (Nasdaq: SIRI) announced it plans to invest nearly $500 million into online-streaming service Pandora Media Inc. (NYSE: P). The satellite radio provider is looking to bolster its reach into the Internet music-streaming business. The deal will also help Pandora expand its marketing reach and improve its financial standing.
Sirius XM isn't the only company making headlines over deals. Semiconductor giant Western Digital Corp. (Nasdaq: WDC) announced over the weekend that it will hike its proposed offer for the chip unit of Japanese conglomerate Toshiba Corp. (OTCMKTS: TOSBF). The deal is expected to surpass $18 billion as WDC attempts to finally get a deal done between the two firms. The consolidation in the semiconductor industry has been accelerating in recent years, and Toshiba's unit is on the block as the company aims to improve its balance sheet.
Look for an earnings report from Science Applications International Corp. (Nasdaq: SAIC) after the bell Monday. Wall Street analysts have projected consensus earnings per share (EPS) expectations of $1.00 on top of $1.108 billion in revenue.
Monday's U.S. Economic Calendar (all times EDT)
Four-Week Bill Announcement at 11 a.m.
Six-Month Bill Auction at 11:30 a.m.
Three-Year Note Auction at 11:30 a.m.
Three-Month Bill Auction at 1 p.m.
10-Year Note Auction at 1 p.m.
Treasury Budget at 2 p.m.
Up Next: The Four Best Silver Investments This Year (and Why You Need Them in Your Portfolio Today)
Follow Money Morning on Facebook, Twitter, and LinkedIn.