The Dow Jones news today features traders returning from the Memorial Day holiday break and a busy economic calendar. Over the weekend, President Trump returned from a nine-day trip across the globe to meet with foreign leaders.
Here are the numbers from Friday for the Dow, S&P 500, and Nasdaq:
| | | | |
| --- | --- | --- | --- |
| Index | Previous Close | Point Change | Percentage Change |
| Dow Jones | 21,083.78 | +0.83 | +0.00% |
| S&P 500 | 2,414.96 | -0.11 | -0.00% |
| Nasdaq  | 6,206.14 | +1.04 | +0.02% |
Pot Profits: Forget Jeff Sessions! These Five Canadian Pot Stocks Are Set to Skyrocket. Click Here...
Now here's a closer look at today's most important market events and stocks, plus Tuesday's economic calendar.
The Five Top Stock Market Stories for Tuesday
Markets largely dismissed the relatively weak revision to first-quarter growth on Friday, but the outlook for the U.S. economy remains cloudy. The U.S. Commerce Department said that the economy expanded at a pace of 1.2%, which topped the original estimate of 0.7%. However, economists are increasingly concerned about lackluster business investment and the pace of consumer spending. President Donald Trump has promised that his potential policies would unleash annual GDP growth of 3% to 4%. The pressure is on Congress and the administration to get tax reform, infrastructure investment, and other pro-growth policies in place by the end of the year.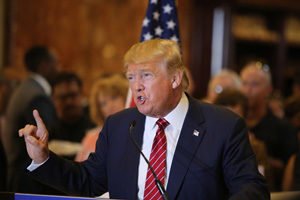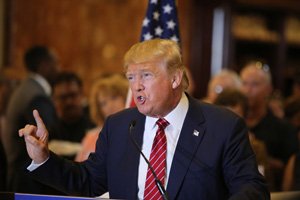 Sign up for SMS so you never miss special events, exclusive offers, and weekly bonus trades.

Tuesday will be a key day for economic data. The U.S. Conference Board will release the May update on consumer confidence, while the Commerce Department releases an April report on consumer spending. Finally, expect a lot of chatter about interest rates after Fed Governor Lael Brainard speaks on the economy and monetary policy in New York.
Crude oil prices are flat as traders continue to weigh expectations for OPEC's extension to cap excessive production. Last Thursday, the global oil cartel and several non-members agreed to keep a deal to cut 1.8 million barrels per day for another 12 months. Traders anticipate that U.S. shale producers could bolster output thanks to lower production costs. The WTI crude oil price today is down 0.8%. Brent crude fell 1.3%.
Money Morning Small-Cap Specialist Sid Riggs says the best way to find money-doubling opportunities is to target the industries experiencing the highest growth. That's why we've outlined the four industries that offer the most opportunity for small-cap stocks. Start profiting, right here.
Finally, there has been a remarkable amount of uncertainty around the globe, including terror attacks and murder in the United Kingdom, a potential constitutional crisis and intrigue in the United States, doubts over Europe's future, and questions about China's ultimate global ambitions. But you wouldn't know about all these problems if you just kept watching the Dow Jones and Nasdaq climb higher and higher. How can the markets keep rising in such uncertain times? Money Morning Chief Investment Strategist Keith Fitz-Gerald answered that question during an appearance on FOX Business Network's "Varney & Co." Here's what he had to say.
Four Stocks to Watch Today: PRGO, AMZN, CMG, AAL
Perrigo Co. (NYSE: PRGO) headlines a light day of earnings reports. Wall Street analysts project earnings per share (EPS) for $1.07 on top of $1.17 billion in revenue. The company recently announced a shake-up among its board of directors that has been under investigation from federal regulators on suspicion of collusion with other generic drug companies. Look for the firm to discuss these issues during its earnings call.
While most retail stores are shuttering their doors, Amazon.com Inc. (Nasdaq: AMZN) is opening them up. The company just opened its seventh physical location and announced plans for another six stores around the country. At a time that brick-and-mortar stores around the nation are facing a crisis, Amazon is redefining the future of retail. But it's not happening for the reasons you think. Here's what you need to know.
Shares of Chipotle Mexican Grill Inc. (NYSE: CMG) could face additional pressure Tuesday after the company admitted the scope of a major cybersecurity breach. The company was unable to confirm how many customers were affected by a breach at nearly 2,250 restaurants from March 24 to April 18 of this year. Hackers were able to make off with debit- and credit-card numbers, internal verification codes, and other personal information. It's another black eye for a company that has been trying to rebuild its reputation after a serious outbreak of food-borne illnesses hit Chipotle in 2015.
It will be another interesting day in the airline sector Tuesday as investors digest events from the weekend. British Airways Plc. (OTCMKTS ADR: BAIRY) is generating negative headlines after a major IT crash grounded flights across Europe Saturday. Meanwhile, its partner American Airlines Group Inc. (Nasdaq: AAL) is back in the news after a passenger attempted to bite a flight attendant and jumped out of a plane at Charlotte Douglas Airport.
Tuesday's U.S. Economic Calendar (all times EDT)
Personal Income and Outlays at 8:30 a.m.
S&P Corelogic Case-Shiller HPI at 9 a.m.
Consumer Confidence at 10 a.m.
State Street Investor Confidence Index at 10 a.m.
Dallas Fed Manufacturing Survey at 10:30 a.m.
Four-Week Bill Auction at 11:30 a.m.
Three-Month Bill Auction at 11:30 a.m.
Six-Month Bill Auction at 11:30 a.m.
Up Next: Five Double-Digit Dividend Plays to Secure Your "Second Salary"
Follow Money Morning on Facebook and Twitter.