The Dow Jones news today was marked by uncertainty that pushed stocks down over 150 points. The CBOE Volatility Index jumped more than 14% after an underwhelming jobs report and President Trump's pledge to act "very strongly" against North Korea. Shares of UnitedHealth Group Inc. (NYSE: UNH), Walt Disney Co. (NYSE: DIS), and Apple Inc. (Nasdaq: AAPL) all pressed the industrial average lower.
Here are the numbers from Thursday for the Dow, S&P 500, and Nasdaq:
| | | | |
| --- | --- | --- | --- |
| Index | Closing | Point Change | Percentage Change |
| Dow Jones | 21,320.04 | -158.13 | -0.74% |
| S&P 500 | 2,409.75 | -22.79 | -0.94% |
| Nasdaq | 6,089.46 | -61.39 | -1.00% |
Must See: This small $6 U.S. defense firm with a new top-secret technology could help the Pentagon stop a Chinese sneak attack dead in its tracks. Read more...
Now here's a closer look at today's most important market events and stocks, plus Friday's economic calendar.
The Five Top Stock Market Stories for Thursday
A key jobs report underwhelmed investors, while tech stocks dragged the Dow Jones down more than 150 points. According to the ADP National Employment Report, private companies created just 158,000 new jobs in June. The figure is below consensus expectations and raises concerns about the job market's momentum. Tomorrow, the U.S. Labor Department will announce the official June unemployment rate and release its jobs report.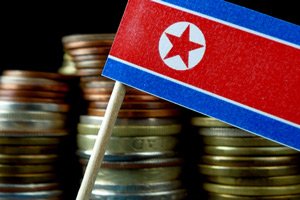 The lackluster jobs report overshadowed positive growth in the U.S. manufacturing sector. According to the IHS Markit PMI measure for June, the United States saw its largest growth in business activity since January. Meanwhile, the ISM nonmanufacturing index increased from 56.9 in May to 57.4 in June.
Crude oil prices pushed higher after the U.S. Energy Information Administration announced a larger-than-expected drop in U.S. inventory levels. The agency said that crude stocks declined by 6.3 million barrels last week, a figure that temporarily relieved traders, given their worries about a global glut in supply. Crude prices have been ticking higher on hopes that OPEC may consider additional steps to curb excessive production. The WTI crude oil price today added 2.6%, and Brent crude gained 2.5%.
Shares of Tesla Inc. (Nasdaq: TSLA) have now fallen by roughly 20% from their recent market high. Shares slumped another 5.5% Thursday as a sell-off continued in the wake of another round of downgrades from analysts. Firms like Goldman Sachs Group Inc. (NYSE: GS) have pummeled the company over its weaker-than-expected vehicle delivery figures for the second quarter. The pain continued for the luxury vehicle manufacturer after its new Model S failed to receive top scores on tests administered by the Insurance Institute for Highway Safety.
Geopolitical concerns continue to stretch across the Korean Peninsula. President Donald Trump rattled investor confidence and said he is considering a "severe" response to North Korea's continued defiance of international laws about missile testing. Trump said that the United States is prepared to move on its own, but he also said that he would like to reach a diplomatic solution through cooperation with other nations. Trump made the comments while visiting with NATO partners in Warsaw, Poland, after North Korea tested yet another missile in recent days. With geopolitics on the forefront, investors need to prepare for the next two weeks, which could be very rocky for the market. Here's why.
Four Stocks to Watch Thursday: AZZ, MSFT, AMZN, GE
In earnings news, AZZ Inc. (NYSE: AZZ) fell well short of Wall Street expectations. The firm reported earnings per share (EPS) of $0.51 on top of $208.5 million in revenue. Consensus expectations called for EPS of $0.61 on top of $213.1 million in revenue. Shares of AZZ stock fell nearly 7% on the day.
Technology stocks had a rough day, but shares of Microsoft Corp. (Nasdaq: MSFT) were able to avoid a lot of damage. Shares were off 0.7% on Thursday. The cloud computing and software giant announced plans to slash "thousands" of jobs, with the bulk of the eliminations happening outside of the United States. It appears that members in sales and marketing will face the most cuts as the firm prioritizes its resources toward the hyper-competitive cloud computing market.
Video
The Tech Stock Dip Is a Buying Opportunity
Shares of Amazon.com Inc. (Nasdaq: AMZN) dipped 0.6%, and many investors are blaming a merger between two of its rivals. Today, television-marketing and retail firms QVC and Home Shopping Network announced plans to merge to compete against their online rivals. Despite the headline, this doesn't appear to be a long-term threat to Amazon. If you disagree, you must ask yourself one question: How much do you know about Amazon?
Shares of General Electric Co. (NYSE: GE) fell roughly 1.55% after the European Commission accused the company of providing misleading information during a merger deal.
Friday's U.S. Economic Calendar (all times EDT)
Employment Situation at 8:30 a.m.
EIA Natural Gas Report at 10:30 a.m.
Baker Hughes Rig Count at 1 p.m.
Treasury STRIPS at 3 p.m. 
Up Next: The Best Stocks to Buy (and When to Sell) for Mega-Profits in 2017
Follow Money Morning on Facebook and Twitter.