The Dow Jones news today features stocks flattening ahead of a special election in Georgia that could signal a moment shift in Washington, just as the Trump tax agenda gets underway. Markets will continue to monitor the airline industry as manufacturers continue to unveil new products and strike deals at the Paris Air Show.
Here are the numbers from Monday for the Dow, S&P 500, and Nasdaq:
| | | | |
| --- | --- | --- | --- |
| Index | Previous Close | Point Change | Percentage Change |
| Dow Jones | 21,528.99 | +144.71 | +0.68% |
| S&P 500 | 2,453.46 | +20.31 | +0.83% |
| Nasdaq | 6,239.01 | +87.25 | +1.42% |
Now here's a closer look at today's most important market events and stocks, plus Tuesday's economic calendar.
The Five Top Stock Market Stories for Tuesday
The parade of U.S. Federal Reserve members will continue Tuesday as markets digest speeches on interest rates, the job market, and inflation levels. Today, Dallas Federal Reserve Bank President Robert Kaplan and Boston Fed Bank President Eric Rosengren will give talks on monetary policy. Last week, the U.S. central bank raised interest rates for the third time in seven months.
This Could Make Big Oil Obsolete: One gallon of this new fuel could produce enough energy to power a car for 42,325 miles. It's being hailed by many experts as energy's "Holy Grail." Read more…
Crude oil prices were falling to a seven-month low as concerns about global oversupply continue to rattle investor confidence. An uptick in Libyan, Nigerian, and U.S. production has traders concerned that OPEC's deal through March 2018 may not be enough to stop excessive production and balance global supply and demand. The WTI crude oil price today fell 2.6%. Brent crude dipped 2.3%.
The Paris Air Show will continue to generate buzz as airline and defense manufacturers showcase products and strike deals with nations around the globe. This morning, Lockheed Martin Corp. (NYSE: LMT) announced it was working with India's manufacturing giant Tata to produce F-16 fighters in India. Lockheed also announced it is close to a deal worth up to 10 years and $40 billion to produce the 440 F-35 Lightning II Joint Strike Fighter jets for the United States and 10 of its allies.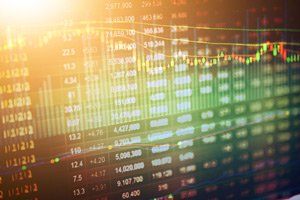 On the global front, British prosecutors have filed criminal charges against Barclays Plc. (NYSE: BCS) and four former executives at the UK-based bank. The charges of fraud center around Qatari investments that helped bail out the financial institution at the height of the global financial crisis. The charges come on the same day that Bank of England Governor Mark Carney announced that the nation's central bank will not raise interest rates. The pound was trading lower against the U.S. dollar and the euro.
Elon Musk is looking to make another big splash in China. His company, Tesla Inc. (Nasdaq: TSLA), is reportedly aiming to reach a deal with Chinese officials to develop a new manufacturing plant not far from Shanghai. Musk would need to partner with a local manufacturing company in order to comply with Chinese laws. However, the new plant would allow Tesla to avoid a 25% tax on Model S sedans and the Model X Sport if the company manufactures the vehicles locally.
Five Stocks to Watch Today: LEN, FDX, AMZN, UPS, PRXL
In earnings news, shares of Lennar Corp. (NYSE: LEN) added nearly 4% after the homebuilder topped Wall Street earnings expectations. The company reported earnings per share (EPS) of $0.91, while Wall Street expected $0.78. The company reported a 12% increase in new home orders.
Shares of PAREXEL International Corp. (Nasdaq: PRXL) added nearly 4% after the company announced it will sell itself to Pamplona Capital Management for $5 billion. The deal comes after activist hedge fund Starboard Capital urged the company to explore strategic options, which included a sale.
Meanwhile, shares of FedEx Corp. (NYSE: FDX) are in focus as the company prepares to report fourth-quarter earnings after the bell today. Wall Street anticipates that the global shipping giant will report EPS of $3.89 on top of $15.56 billion in revenue. Investors expect that the company's bottom line has been bolstered by strong sales in its express business and successful efforts in its cost-reduction program.
United Parcel Service Inc. (NYSE: UPS) also announced new plans to add surcharges to packages scheduled for delivery during the peak holiday season. The company is attempting to pass on the rising costs associated with the delivery of e-commerce packages. Shares of UPS stock were flat in pre-market hours.
Video
Are We Headed for Another Tech Bubble?
Amazon.com Inc. (Nasdaq: AMZN) just made one of the biggest splashes in the U.S. retail sector. Last week, Amazon shook the grocery industry to its core when it acquired upscale grocery chain Whole Foods Market Inc. (Nasdaq: WFM) for a hefty $13.7 billion. The news sent shares of its new rivals into a free fall. But the company is just getting started. That's because Amazon isn't just jumping headfirst into the U.S. grocery sector. It's move in this market could push AMZN shares even higher. Read more, here.
Tuesday's U.S. Economic Calendar (all times EDT)
Federal Reserve Vice Chairman Stanley Fischer Speaks at 3:15 a.m.
Boston Federal Reserve Bank President Eric Rosengren speaks at 8:15 a.m.
Current Account at 8:30 a.m.
Redbook at 8:55 a.m.
Four-Week Bill Auction at 11:30 a.m.
52-Week Bill Auction at 11:30 a.m.
Dallas Federal Reserve Bank President Robert Kaplan speaks at 3 p.m.
Up Next: The Four Best Silver Investments This Year (and Why You Need Them in Your Portfolio Today)
Follow Money Morning on Facebook, Twitter, and LinkedIn.