The Dow Jones news today will continue to focus on escalating tensions between the United States and North Korea. Dow Jones futures ticked up seven points this morning as traders eye the uncertainty surrounding a potential military conflict.
Here are the numbers from Thursday for the Dow, S&P 500, and Nasdaq:
| | | | |
| --- | --- | --- | --- |
| Index | Previous Close | Point Change | Percentage Change |
| Dow Jones | 21,844.01 | -204.69 | -0.93% |
| S&P 500 | 2,438.21 | -35.81 | -1.45% |
| Nasdaq | 6,216.87 | -135.46 | -2.13% |
Now here's a closer look at today's most important market events and stocks, plus Friday's economic calendar.
The Five Top Stock Market Stories for Friday
North Korean state media has reported its military leaders are working on a plan to launch four missiles into the ocean just 25 miles off the coast of Guam. The latest statements cross the so-called "red line" laid out by U.S. President Donald Trump, who said his recent statement about unleashing "fire and fury" didn't go far enough. The president went on to say that the U.S. military is "locked and loaded" should North Korea make an unwise decision. The news comes after a Chinese state-run newspaper said Thursday that China should remain neutral in the event that North Korea attacks the United States. Tensions are running high.
Must See: North Korea is "fake news" – this is where WWIII will start. Read more…
The U.S. Federal Reserve is back in focus today with the release of the monthly U.S. inflation report. The central bank has been uncertain on whether it will raise interest rates one more time in 2017. While the U.S. job market remains strong and resilient, inflation continues to putter along. Markets will look to statements today by Fed members Robert Kaplan and Neel Kashkari after the release of the Consumer Price Index (CPI) early this morning.
Video
How to Respond When North Korea Fails to Use Normal Logic
How long will the U.S. economic expansion continue? If a recent poll by Reuters is correct, economists believe that the economy will expand for at least another two years. Since the 2008-2009 financial crisis, the U.S. economy has expanded for a staggering 96 months. That's the best economic performance for the nation in more than 150 years. The optimism comes despite concerns that the Trump administration has been unable to enact any of its planned pro-growth policies, including tax reform, infrastructure spending, and the repeal and replacement of the Affordable Care Act.
Crude oil prices fell in premarket hours after the International Energy Agency (IEA) predicted that global markets would begin to see a rebalancing of global supply and demand as the summer comes to a close. The news comes just days after OPEC members met to discuss their deal to cap excessive production. The IEA is concerned that OPEC will continue to struggle with output limitations and compliance. WTI crude oil price today dipped 0.5%. Brent crude fell 0.6%.
Finally, in cryptocurrency trading news, Bitcoin prices are up 3.2% over the last 24 hours after another major fund manager took steps to aid the legitimization of cryptocurrencies. CoinDesk reports that Tim Enneking's Crypto Asset Management has released an index product called CAMCrypto30. Ethereum prices are lower, while Bitcoin Cash continues its roller coaster ride since its debut. BCH prices are up 17% over the last 24 hours.
Four Stocks to Watch Today: JCP, SNAL, NVDA
Shares of Snap Inc. (NYSE: SNAP) plunged more than 16.3% in premarket hours after the company absolutely bombed in its earnings report after the bell. A massive sell-off came after the company reported a big downturn in user growth and a massive surge in quarterly losses. All told, the company lost $443 million. Snapchat also saw the end of its IPO lock-up period. Even at $11.50, it's hard to find value in a company that has shown no roadmap toward profitability.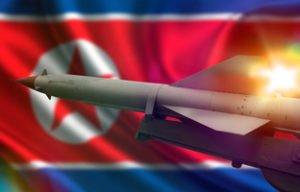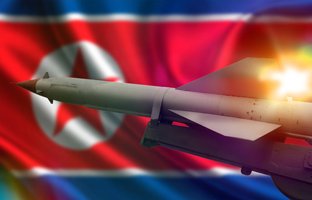 Shares of NVIDIA Corp. (Nasdaq: NVDA) fell more than 6.7% in premarket hours despite news that the company crushed Wall Street second-quarter earnings expectations. The company reported EPS of $0.92 on top of $2.23 billion in revenue. Wall Street was expecting EPS of $0.69 on top of $1.96 billion in revenue. Despite the downturn, shares of NVDA stock are up more than 50% on the year.
Friday's U.S. Economic Calendar (all times EDT)
Consumer Price Index at 8:30 a.m.
Dallas Federal Reserve Bank President Robert Kaplan speaks at 9:40 a.m.
Minneapolis Fed Bank President Neel Kashkari speaks at 11:30 a.m.
Baker-Hughes Rig Count at 1 p.m.
Up Next: The Four Best Silver Investments This Year (and Why You Need Them in Your Portfolio Today)
Follow Money Morning on Twitter, Facebook, and LinkedIn.