Dallas Mavericks owner and billionaire entrepreneur Mark Cuban fully expressed his dissent for U.S. President Donald Trump's tax code overhaul yesterday.
Specifically, he said that a cut in the U.S. corporate tax rate would have little to no effect on his investment decisions. In other words, he's not confident that Trump's tax cuts will change much.
We'll show you how the pending tax reform will really impact the markets in a moment.
But first, see the "Shark Tank" star's full comments…
Mark Cuban: Competition, Not Tax Cuts, Will Drive Future Investments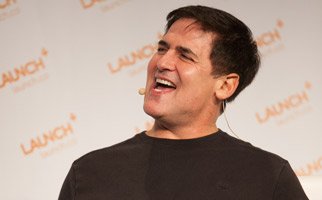 Cuban said that the Trump administration's proposed corporate tax rate reduction – which would see the rate drop from its current 35% down to 20% – would have zero impact on venture capitalists' or investors' decisions on funding small businesses, because competition, not taxes, is the ultimate driver of the economy…
"Competition drives what I do in my businesses a whole lot more than tax rates," Cuban told a Reuters Newsmaker forum entitled "The Trump Budget Debate" last night.
"Amazon is going to affect a whole lot more companies and futures, as will Microsoft and Facebook and Google and other big companies, a lot more than a marginal tax rate," the "Shark Tank" star added.
Money Morning Chief Investment Strategist Keith Fitz-Gerald has been making this very point long before Mark Cuban.
On Sept. 27, for example, Keith made his stance clear to viewers of CNBC's "Street Signs":
"I've always said that it's better to concentrate on CEOs than it is to concentrate on politicians… They play with real money, not academic money, not money that is designed to get them reelected," he said. "If you're investing because you're investing in companies and the future, you're probably going to do just fine. If you're investing because of politicians or what might or might not happen, you might as well go to Vegas."
Video
Follow CEOS… Not Politicians.
Unlike Cuban, however, Keith isn't blindly pushing ahead without monitoring how the markets are reacting to tax reform. Here's his insight on what to expect in the coming months…