WTI crude oil prices for August delivery were down slightly yesterday (Tuesday) to $103.43 a barrel, which was a $0.10 drop from Monday.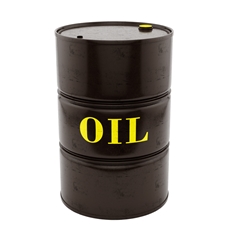 Crude oil prices have trended down in July as Sunni militants in Iraq have yet to threaten southern Iraq, where much of the country's oil exports are produced. Instead, the ISIS (Islamic State in Iraq and Syria) militants have focused their attacks on the country's political center of Baghdad.
While that has driven WTI (West Texas Intermediate) crude oil prices down from their 52-week high of $107.50, they are still significantly higher in 2014. In fact, they're up more than 15% from the 52-week low of $89.74 in January.
The southern oil fields may not be in danger, but the overall crisis is still affecting oil prices. That, according to Money Morning's Global Energy Strategist Dr. Kent Moors, will keep crude oil prices high.
"The longer the unrest takes place in Iraq in general, and Baghdad in particular, uncertainty will ripple through the market," Moors said on CNBC last week.
"Paralyzing the government in the capital city would create significant problems for both the production and export of oil," Moors said. "There would be no administrative structure, no reliable regulatory oversight, and a rising inability for operating companies to budget and plan."
And while oil prices continue to rise, that doesn't have to be a bad thing for consumers and investors. According to Moors, that price uncertainty is creating a profit opportunity for some North American oil stocks...
"One benefit [of turbulent oil prices], is for those companies that actually have a security premium built into them, and by that I mean North American producers and producers that are medium- and smaller-sized companies," Moors said.
"We have smaller companies now in the United States that are benefitting from the unrest abroad, and they tend to produce higher profit results than the bigger companies. This is likely to continue the longer the uncertainty remains."
These smaller American oil companies focus almost entirely in the United States and in areas unaffected by political or military turmoil. They are able to sell oil at higher prices, without dealing with the foreign uncertainty.
"These companies tend to be well managed, they tend to be leaner, they tend to emphasize basins they know well, and they've been doing this for years," Moors said "They come in under the radar and they produce at a profit in a market that is secure, unlike foreign sources of crude oil."
Here are the three oil stocks Moors has pinpointed for investors looking to cash in now on high crude oil prices...