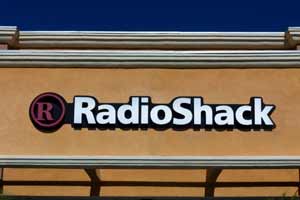 RadioShack is expected to yet again file for Chapter 11 bankruptcy protection, which could happen as soon as today. It first filed back on Feb. 5, 2015, when it opted to sell roughly 2,400 of its U.S. stores to Standard General hedge fund affiliate General Wireless.
Now General Wireless is RadioShack's parent company. And in typical parental fashion, it has high hopes for its troubled little offspring.
In fact, General Wireless believes a smaller group of still-profiting RadioShack shops can "survive in the long term" if it files a second bankruptcy, reported The Wall Street Journal this morning (March 7).
But what General Wireless appears to be disregarding still are the causes responsible for RadioShack's first bankruptcy filing two years ago...
RadioShack Is Repeating Its Mistakes
A new, clear strategic management plan has yet to be released by RadioShack's parent company.
The same problem -- lack of a clear plan to adapt to the times -- is what led RadioShack into bankruptcy the first time around.
"[RadioShack management] focused on changing the company logo several times, for example," Forbes reported back on Feb. 5, 2015, "rather than addressing changing consumer demands -- and building the scale and scope to keep up with larger retailers and manufacturers."
Want to make money? Here's how to make over $100,000 starting with a small amount of money... rolling stocks over and over again. Click here for this proven investing method...
On top of that, RadioShack's management opted to sell shoddy products.
"[RadioShack management] led the company from one declining business to another - International Business Machines (NYSE: IBM), PC-compatible Tandy Computers, and 'The Repair Shop' at RadioShack - and from one declining brand to another (e.g., Realistic, Optimus, Presidian, and Accurian)," Forbes stated.
Worse yet, when Amazon.com Inc. (Nasdaq: AMZN) actually joined talks to acquire RadioShack amid revelations of this first Chapter 11 bankruptcy filing, the 'Shack's leaders ultimately refused.
Bad call.
And while some critics blame the online retailer boom for RadioShack's demise, it was actually this fellow brick-and-mortar store that dealt a death blow to RadioShack ...