There are several companies that are literally changing the world, and Amazon.com Inc. (NASDAQ: AMZN) must be counted in this elite group. Amazon is almost single-handedly disrupting many different businesses – the most obvious one is the brick-and-mortar retail sector.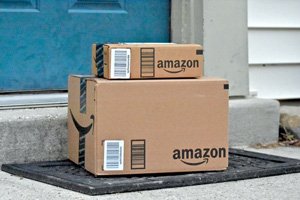 Amazon is spearheading the complete shift in how American consumers purchase products. That continues to bode well for Amazon stock…
And when it was rumored on July 10 that it was going after the "Geek Squad," electronics retailer Best Buy Co.'s (NYSE: BBY) in-home electronics repair service and its most unique offering, Best Buy stock immediately dropped more than 6%. Talk about eating a rival's lunch.
But that was not even the biggest news this week, as July 10 also saw the kickoff of the 2017 installment of Amazon's "Prime Day," a 30-hour sell-a-thon where the company offers huge bargains for Prime customers.
It's so big that media from print, to television, to cyber had it high on their reporting lists…
What Is Amazon Prime Day?
Move over Black Friday. Amazon Prime Day is a sales event that some might compare to the Home Shopping Network (Nasdaq: HSNI) on steroids – but without the human hucksters.
The company offers hundreds of deals, especially in electronics and its own branded products, that are designed to maximize shopper counts and drive sales. New deals are offered every five minutes during the 30-hour event.
The only catch is that these deals are only for Prime members, who pay about $100 per year for free two-day shipping, streaming media, photo storage, and more. A Consumer Intelligence Research Partners (CIRP) report estimated that Amazon now has between 80 million and 85 million Prime members in the United States.
Even better, CIRP estimates that the average annual spending per Prime member is $1,300, compared to only $700 for non-Prime customers. Prime members also seem to make quick decisions without much comparison shopping – something any retailer would love to experience. Prime members get a lot for their membership, but they give the company so much more in return.
Trending: The Best Stocks to Buy for Mega-Profits in 2017
In other words, Prime Day is going to be a revenue bonanza for Amazon. But with shares of Amazon stock trading near $1,000 each, is it still wise to buy AMZN?
Here's your full answer…
Should I Buy Amazon Stock After Prime Day?