A stock market crash can be devastating to investors with exposure to the stock market. For example, the stock market crash of 2008 caused the Dow Jones Industrial Average (DJIA) to plummet 53% in the 17 months between October 2007 and March 2009.
Those potential losses of more than 50% make learning how to protect your money from a stock market crash essential for every investor.
Must See: This Great Depression-Era "Secret" Helped Transform Two Teachers into Millionaires. Read more…
Today, we're going to show you how to protect your money with our simple stock market crash protection guide. But before we get to that, we first want to show you what could potentially cause a market crash in 2017…
What Causes a Stock Market Crash?
In the past, risky speculation has pushed stock prices to overinflated highs before stock market crashes.
Take one of the most famous stock market crashes of all time. Speculative investing pushed stock prices to unsustainable highs before the stock market crash of 1929. Stocks skyrocketed during most of the 1920s, with the DJIA rising 300% between 1922 and 1929.
But the soaring Dow was the result of "irrational exuberance." Investors mistakenly believed stock prices could only go up. They were even taking out loans to buy stocks. During the 1920s, retail investors took out $120 billion in loans to buy stocks.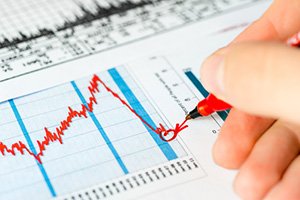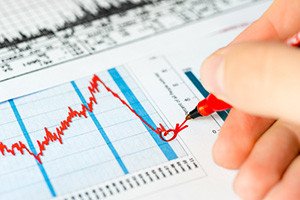 On Black Tuesday (Oct. 29, 1929), stock prices began to fall. Investors panicked and sold their stocks, trying to recoup any money they could to save their net worth or pay back their loans. The sell-off was so severe that some investors couldn't find a buyer for their stocks, no matter the price.
Between 1929 and 1936, the Dow lost 86% of its value. Because much of the money lost had been borrowed, some of these investors couldn't even pay back their loans.
While we aren't predicting a 2017 stock market crash, we are seeing signs that stock prices are currently overinflated…
Stock Prices Could Be Soaring Too High in 2017
Since 2009, the Dow has soared more than 200%. The Trump economic rally since Election Day has been the market's latest catalyst. The Dow rose more than 17% between Nov. 8, 2016, and today.
Not only that, but the Dow's leap between 20,000 and 21,000 points between Jan. 25 and March 1 was its fastest jump between 1,000-point levels ever.
But the soaring highs aren't because of market fundamentals. There's evidence that stocks are being pushed up above their fundamental values.
The Shiller price/earnings (PE) ratio is a famous measure of stock market value. It is currently 29.65, more than 76% above its historical average.
That's even higher than it was before the 2008 stock market crash, when the Shiller PE ratio hit 27.4 in late 2007.
And one of the reasons stocks have reached these record-highs is cheap money thanks to the Fed. After the 2008 financial crisis, the U.S. Federal Reserve drastically lowered interest rates from more than 5% to 0.25%. Interest rates remained below 1% until June 2017.
Trending Now: The Four Best Silver Investments This Year (and Why You Need Them in Your Portfolio Today)
Low interest rates (near 0%) meant that borrowing money was cheap and easy. But publicly traded companies used the cheap borrowing costs to finance stock buybacks. Since 2008, firms have purchased more than $2 trillion of their own stock after borrowing over $1.9 trillion.
Those purchases helped boost stock prices, and they would have been more difficult to execute if interest rates were higher.
And now that the Fed is committed to raising interest rates again, the era of easy borrowing is coming to an end.
That could mean the stock market is vulnerable to a correction, or even the next stock market crash, if a sell-off starts.
But our readers will be prepared for whatever the market does, even the worst-case scenario. Here's our guide on how to protect your money during a stock market crash…
Our Stock Market Crash Protection Plan