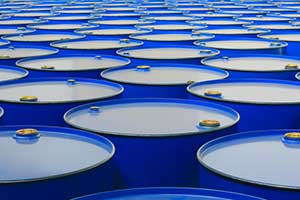 Oil futures contracts are down more than 30% since their 2014 peak in June - and these stocks to buy now stand to gain from the price drop.
Money Morning Technical Trading Strategist D.R. Barton spoke with Bloomberg Radio yesterday (Tuesday) to discuss how you can play this dip in oil prices.
"Driving a lot of stock price action is this huge drop we've had in crude oil pricing this year," Barton said. "That's really helping out a lot of different stocks."
Barton is particularly fond of big box retailer Big Lots Inc. (NYSE: BIG) which closed yesterday at $50.14, up 11% since oil prices peaked in June.
Listen below for the fundamental and technical factors driving this stock, plus two more Barton likes:
More on Energy Investing:
Last week the media lauded the U.S.-Chinese accord on climate control, but the excitement surrounding that deal has obscured a very important profit opportunity: Australia. While the United States and China were making strides in climate change initiatives, Australia was inking its own deal with Beijing. In two years, the deal will allow for Australia to pay zero tariffs on several crucial exports.
And this little-known Australian oil stock stands to gain...