Our latest list of stocks to watch now includes three giant companies looking for a makeover:
First, after jumping into the digital media game in June, a wireless provider may be trying to hook a big fish in entertainment.
Then, after more than a century in business, a member of the original Dow 30 is aiming to take over the software industry.
And finally, one of the "Fab Five" tech giants shuffles its sales force as it shifts its focus to cloud services.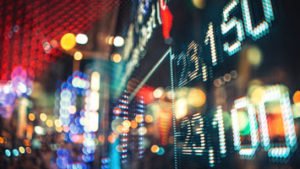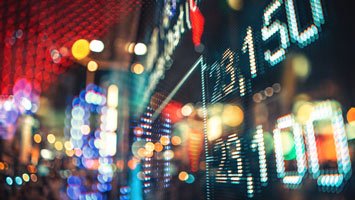 Stocks to Watch Now, No. 1: This Acquisition Rumor Is Making People Laugh Out Loud, but the CEO Has Been Dropping Hints
Profit margins for wireless services are becoming razor-thin. T-Mobile U.S. Inc. (Nasdaq: TMUS) and Sprint Corp. (NYSE: S) have been siphoning off customers from the big guys with promotions that are impossible to match. Sprint's latest offer gives new customers free unlimited data, talk, and text for a year.
So it's no surprise that Verizon Communications Inc. (NYSE: VZ) and AT&T Inc. (NYSE: T), rather than relying on their wireless subscribers to generate profits, have been moving into the media game.
In June, Verizon acquired both AOL and Yahoo! and combined them into a new media entity called Oath. That media company stands to give Facebook and Google some serious competition in the digital advertising space.
But those deals, worth about $4.5 billion each, don't begin to compete with AT&T's $85 billion acquisition of Time Warner last October.
Perhaps that's why rumors are swirling that Verizon is eyeing an acquisition of Disney. The New York Post brought it up first on July 1, citing a "well-placed banker." Some have dismissed the rumor - the managing director at Wells Fargo Securities said it made her laugh out loud - but Verizon CEO Lowell McAdam indicated in April he'd be interested in such a deal. Walt Disney Co. (NYSE: DIS) has a market cap of $161.8 billion.
Verizon's stock has had a rough 2017 so far, down 18.6%. But with or without a deal in the works, Money Morning Executive Editor Bill Patalon likes its prospects going forward, especially with its new digital media service.
"The bottom line," Bill told readers in June, "is when you combine Verizon's tracking abilities with Yahoo and AOL's audiences and ad technology, you have the makings of a digital media powerhouse - a very profitable one, at that."
Stocks to Watch Now, No. 2: A New Merger Signals the End of a 125-Year-Old Lightbulb Division
General Electric Co. (NYSE: GE) is positioning itself to be a completely different company than the one people have known for 125 years.
GE completed its buyout of oilfield service provider Baker Hughes on July 3. The acquired company is being rolled into GE's existing oil and gas enterprise and now trades as Baker Hughes, a GE Company (NYSE: BHGE).
As part of the deal, GE sold its water and industrial solutions units. The company also plans to sell its iconic light bulb business, its last remaining consumer division.
The merger gives Baker Hughes access to the Predix software and analytics platform, which is increasingly becoming GE's main business focus. Predix is designed to maximize industrial efficiency and performance by collecting, aggregating, and integrating data via the growing "Internet of Things" (IoT).
Video
Bill Patalon: Why I Love GE
In April, Money Morning Director of Technology & Venture Capital Research Michael Robinson wrote about the competition heating up between GE and Siemens to dominate the IoT market.
GE will get a new CEO in August as it makes its play to become one of the world's top software companies. John Flannery, current head of GE Health, will replace Jeff Immelt.
Must See: Get $45,000 Worth of Our Best Stock Research for Just Pennies a Day. Read more...
GE stock is down 17.3% on the year, but Bill Patalon told us in December that any pullbacks are only buying opportunities for this "massively overlooked stock."
"This is a stock that's going to make you a lot of money over the long term," he said. "Buy this stock, add to it on pullbacks, and give me a call in five years. You'll be happy you did."
Stocks to Watch Now, No. 3: A Shift to Cloud Computing Leads to 3,000 Layoffs
Microsoft Corp. (Nasdaq: MSFT) is another company getting a facelift. Sales for its cloud computing product Azure grew 93% last quarter, and the company has decided that some restructuring is in order.
The software giant announced the layoffs of 3,000 workers on Wednesday. Most of the jobs are in sales, and about 75% of them are overseas. Microsoft has 121,000 employees worldwide, so this is a relatively small adjustment.
The move represents a shift in the company's approach to sales, now favoring a sales force that can strategically target certain industries.
Microsoft has been busy buying pieces to add to its Azure service. Last week it acquired Israeli company Cloudyn for between $50 and $70 million. That follows the purchases of Deis Inc., Intentional Software Corp., and Hexadite earlier in the year.
Azure is one of the leading cloud services providers, along with Amazon Web Services and Google Cloud. As Michael Robinson told readers in June, one of the surprising applications of Azure is in the legal marijuana industry.
Because pot is such a young and politically complicated industry, it's incredibly important that cannabis companies keep their affairs in good order and in compliance with regulations. Increasingly, Azure has been the tool they turn to.
"Ever since June 2016," Michael wrote, "Microsoft has used its ultra-powerful software and cloud services to become the go-to source for the cannabis industry."
Michael has favored Microsoft since he recommended it to Money Morning readers in 2012. Shares have more than doubled since then, outperforming the S&P 500 by 64%.
Microsoft stock slipped on Thursday after the layoff announcement, but was up 1.3% on Friday. It's down 4% from its all-time high in early June.
Turn a Small Stake into a Fortune: A new earth-shattering government announcement could completely change the legalization of marijuana - forever. In fact, thanks to this historic legislation, tiny pot stocks trading for under $5 are getting set to double, triple, or quadruple. In an exclusive interview with Money Morning, pot stock expert Michael Robinson shares all the good news - including details on five tiny weed stocks that could potentially turn a small stake into $100,000. Click here to continue.