President Donald Trump has promised to rebuild America's infrastructure, loosen regulation on business, and propose a tax structure that American companies will actually benefit from.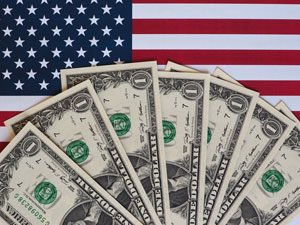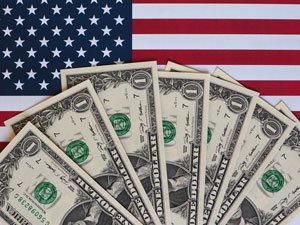 Now investors are looking for a way to invest in these American companies. But not just any American companies - only the best.
We can help you with that.
In the 11 years since Money Morning has launched, we've helped over 1 million readers around the world take control of their wealth - and get rich along the way.
In fact, our team of distinguished experts have collectively recommended thousands of companies that stand out from the rest.
And our cutting-edge trading techniques and winning investment recommendations have helped our readers mint gains as high as 200%, 500%, and even more than 1,000%.
And some of our most rewarding picks have been the very companies that form the backbone of the American economy.
Here are five of our best...
5 Classic American Companies That Have Made Our Readers Rich
No. 1: Boeing (NYSE: BA)
"This stock is one that keeps coming back again and again, even when investors lose faith," said Money Morning Executive Editor Bill Patalon about Boeing back in February. "It's just like Rocky."
You see, Bill is our champion stock picker here at Money Morning - and for good reason.
To date, Bill has delivered gains of up to 500% and counting to his subscribers.
Bill initially recommended the aerospace and defense technology company in 2011, and the stock has since grown from $61.92 to $238 - a 294% increase!
Add the $17.88 in dividends, and now you're talking about a total return of 323%.
Even more, Boeing has been the best-performing stock in the Dow so far this year, gaining 55.9%.
And it still has room to run...
"The long-term view for Boeing is still pretty doggone good," says Bill.
This next stock is another huge win from Bill - one that he says is the "future of drone technology."
No. 2: Lockheed Martin Corp. (NYSE: LMT)
One of our greatest American stock picks came from Bill back in March 2016.
Bill loves investing in America's future. That's why he recommended Lockheed Martin last year to his Private Briefing subscribers.
Special Report: Cannabis Is the Gold Rush of the 21st Century - 30 Stocks to Invest in Now. Read more...
"Lockheed's innovation brings the [drone] technology one step closer to full mainstream adaptation," he said when suggesting readers buy up shares in LMT.
Back then, LMT was trading at $218.00.
And again, on July 21, he reminded readers to keep an eye on Lockheed.
It's now sitting at $293.23 - a nice 40% gain.
No. 3: Deere & Co. (NYSE: DE)
"Deere & Co. has been on a massive 40%, 12-month run, right alongside a strengthening overall global economy," said Money Morning Quantitative Specialist Chris Johnson to readers on February 15.
Chris recommended investors buy stock in the heavy machinery giant at a time when most analysts didn't even have Deere on their radar.
"It's not a bad time to produce the equipment used to 'rebuild America.' The momentum is very strong here," said Chris.
Indeed, DE stock is up 15% since Chris first mentioned it - from $108 in February to over $128 today (Aug. 3).
"There is an iron-strong fundamental backdrop for Deere and other industrials right now," said Chris.
While Chris' short-term play on DE has ended, this next stock is poised to soar...