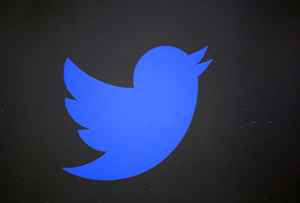 The Twitter stock price is plummeting 3.42% after The Wall Street Journal reported today (Friday) 33 million Twitter Inc. (NYSE: TWTR) usernames and passwords were made public on June 8.
The website that published the passwords, LeakedSource, says it has 1.8 billion files in its database for leaked information from around the Internet. According to WSJ, LeakedSource sells access to its records.
Twitter's Trust and Information Security Officer, Michael Coates, said Twitter is confident the passwords weren't stolen from the company's computers.
LeakedSource also corroborated this, stating it had strong evidence consumers were the ones who were hacked, not Twitter itself.
But even still, the Twitter stock price is falling. In early afternoon trading, the Twitter stock price today hit an intraday low of $14.06.
Recently, several high-profile Twitter users had been hacked, including:
Singer Katy Perry – May 30
Facebook Inc. (Nasdaq: FB) CEO Mark Zuckerberg – June 5
The NFL – June 7
Twitter co-founder Evan Williams – June 9
The hackers used Perry's account to tweet racist comments, while the hackers used the NFL's Twitter account to announce NFL Commissioner Roger Goodell had died.
LeakedSource stated it received the Twitter data from the same individual who supplied the company with data from Myspace and LinkedIn Corp. (NYSE: LNKD) hacks. Chief Information Security Officer of Hold Security LLC, Alex Holden, says hackers are most likely using the information from other leaks to test sites to see where passwords have been reused.
Before this latest catastrophe, positive news about the TWTR stock price was already in short supply.
In its Q1 2016 earnings report, Twitter reported revenue of $595 million. That was well short of Wall Street's expectations of $607.8 million. Plus, Twitter adjusted its Q2 2016 guidance from $610 million to $590 million.
Twitter also increased monthly active users (MAUs) by an underwhelming 1.6% from Q4 2015.
Now, the Twitter stock price today is trading near its 52-week low of $13.73.
But if you think Twitter just faces short-term problems, think again. Money Morning Capital Wave Strategist Shah Gilani believes Twitter faces monumental problems ahead.
Find out why Gilani says Twitter is crumbling in the video below.
Money Morning Capital Wave Strategist Shah Gilani discusses why the Twitter stock price could plummet even further...
Jack Delaney is an associate editor for Money Morning. You can follow him on Twitter and follow Money Morning on Facebook. 
Readers – don't miss details on this bonus stock pick… the best "retirement stock" of 2016…