Cable networks just can't retain customers. According to a 2015 Convergence Consulting report, one in five U.S. households have either ditched their cable subscriptions or have never had one.
So when Business Insider reported on May 5 that Facebook TV will debut in June, it was a bit of a head-scratcher for the mainstream media.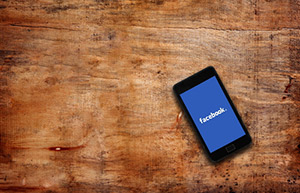 Why would Facebook Inc. (Nasdaq: FB) want to enter a dying business model? Even broadcast giant ESPN was forced to lay off roughly 100 employees on April 26 because of declining viewership.
Of course, this is just a shortsighted view by those in the media. In the long term, CEO Mark Zuckerberg is creating a new billion-dollar revenue source.
And that's why FB shareholders should love Facebook TV...
Why Mark Zuckerberg Is Betting Big on Facebook TV
In Facebook's Q3 2016 earnings call on Nov. 2, 2016, the company stressed revenue growth would "meaningfully" slow down in 2017. Company officials said they'd maxed out the amount of ads they could show on the site without ruining the user experience.
So what's the solution to increase revenue on the social network? Video ads.
Facebook has a massive audience, with 1.28 billion daily active users (DAUs). And according to Facebook's Q4 2016 earnings report, there are a total of 100 million hours of video watched daily.
Now the company plans to leverage its massive audience with Facebook TV.
Video
Facebook TV Makes Sense
According to BI, it plans to launch roughly 24 shows and has already approved multiple shows for production. Facebook TV will have two distinct styles of programs: big-budget shows and less expensive shows that run between five and 10 minutes long.
The shorter shows will reportedly offer new episodes every 24 hours. The original programming will compete with rival network Snap Inc. (NYSE: SNAP), which reportedly has deals to air shows from Food Network, HGTV, A&E, and ABC.
Facebook will monetize these shows with ads in the middle of the videos, which is less invasive than adding more ads directly within the social media site.
FB will also purchase the rights to shows upfront, but eventually wants to move towards a revenue-sharing model with scripted show creators, according to BI.
Of course, some may question if people actually want to watch a full television show on Facebook.
That's fair, but I already know the answer...
Most people won't gather around a computer monitor and watch shows, but they will still be watching.
In a Q4 2015 poll conducted by advisory firm 451 Research, 24% of participants polled said they watched TV shows or movies on their phone daily. A total of 21% either watched monthly or weekly, and at least 17% had watched TV shows or movies on their phones at least once.
Trending: Your Facebook Stock Split Date Guide
For a more traditional viewing experience, Facebook also has that covered.
It launched a video app in March on Apple Inc.'s (Nasdaq: AAPL) AppleTV, which could allow users to watch Facebook's original shows on any TV with the Apple device.
As Facebook develops and launches its shows, Facebook TV could turn into a multibillion-dollar business. Alphabet Inc. (Nasdaq: GOOGL) is secretive about how much money YouTube makes. But Credit Suisse estimated it generated $6 billion in 2015.
That's great news for FB shareholders, and we have even more great news on top of that.
Zuckerberg is growing four other platforms that could also generate billions and send the FB stock price skyrocketing...
Why the Facebook Stock Price Will Climb Another 65%