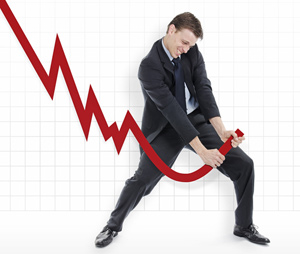 The FB stock price is down over 4% in the last week, which is in line with the volatility of the broader market.
Tech stocks have been especially hit hard. The Nasdaq is down 5.2% in that time, and every stock in FANG (Facebook, Apple, Netflix, and Google) is down for the week:
Fears of a faltering Chinese economy, falling oil prices, and tension between Saudi Arabia and Iran are making investors cautious. But despite the losses this week, we are still very bullish on Facebook stock in 2016.
In fact, Facebook made Money Morning Defense & Tech Specialist Michael A. Robinson's list of tech stocks to buy in 2016…
Facebook is one of Robinson's top tech stocks to buy in 2016. But that's not his only top tech stock. Here's are two other top picks to add to your portfolio in 2016…
In terms of growth, CEO Mark Zuckerberg has turned his dorm-room creation into a global force. Under the leadership of Zuckerberg, Facebook has been able to:
Beat Wall Street's revenue expectations 12 out of the last 13 quarters
Report year-over-year revenue growth every year since 2012
Propel the FB stock price 166% higher than its IPO price of $38 per share
Acquire a total of 1.55 billion monthly active users (MAUs), which is more than the entire population of China
And even though Facebook launched nearly 12 years ago, it's still aggressively growing…
In 2015 alone, Facebook acquired two augmented reality companies called Surreal Vision and Pebbles, an e-commerce company called TheFind, a speech-recognition company named Wit.ai, and a video compression company called Quickfire.
This impressive growth is why FB stock will reward long-term investors, even if the broader markets are volatile…
The FB Stock Price Will Climb Higher in 2016 Despite Volatility
In 2012, Facebook purchased virtual reality company Oculus VR for $2 billion.
At the time of the acquisition, analysts questioned how virtual reality would add to Facebook's bottom line.
But analysts also questioned Zuckerberg's acquisition of Instagram, and Instagram is projected to bring in $600 million in ad revenue this year.
And just like with Instagram, Zuckerberg will have the last laugh with Oculus VR…
Research firm CCS Insight projects that the augmented and virtual reality device market will be worth $4 billion by 2018. That's twice the amount that Zuckerberg paid for Oculus VR.
Virtual reality is heavily associated with video games right now, but Zuckerberg has grander ambitions that will create new revenue opportunities…
"After games, we're going to make Oculus a platform for many other experiences," Zuckerberg stated in a Facebook post. "Imagine enjoying a court-side seat at a game, studying in a classroom of students and teachers all over the world, or consulting with a doctor face-to-face – just by putting on goggles in your home."
The Rift has not hit the market yet, but Facebook began accepting preorders at 8 a.m. PT today (Wednesday).
Oculus Rift adds another revenue source for Facebook, and it will be a positive growth catalyst for the FB stock price in 2016.
And Money Morning Technical Trading Specialist D.R. Barton has developed a specific plan for investors looking to add FB stock to their portfolios in 2016. Discover Barton's recommendation in the video below:
Jack Delaney is an associate editor for Money Morning. You can follow him on
Twitter
 and follow Money Morning on 
Facebook
.