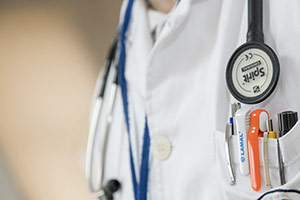 The public furor over Mylan NV's (Nasdaq: MYL) EpiPen pricing, which has increased from $100 in 2008 to $500 in 2016, has led Mylan to announce the "first generic" EpiPen at a 50% discount to its own name brand. That hasn't been enough to get the company out of Congress' crosshairs or stop Mylan shares from bleeding out more than 25% over the past week.  But Mylan investors could have even more to worry about.
Our Biotech Specialist Ernie Tremblay offered insights that reveal the drugmaker's troubles run deeper than a spell in the media doghouse.
Here's what's happening...
First, he noted that there have been reports of steep price hikes on more than 20 Mylan products, which suggests that Mylan's year-on-year growth - which looks impressive at first glance - has depended on sales at prices so inflated that growth only looks good, or as Ernie said, "increased revenues seem to come from increased product pricing, not increased sales volume."
He continued, "This sleight of hand suggests Mylan is a lot weaker than one might think, and I wouldn't be surprised to see the company lose value over time, given that weakness."
That time could be short.
According to Ernie, Mylan is "obviously trying to make hay while the sun shines, trying to squeeze as much profit from EpiPen as possible while they still can, because they can sense the competition catching up."
Ernie sees other companies out there developing rival products, with two companies that could make a real difference in the marketplace.
"Teva Pharmaceutical Industries Ltd.'s (NYSE ADR: TEVA) epinephrine autoinjector was delayed by the Food and Drug Administration a few months ago and probably won't launch until sometime in 2017. Adamis Pharmaceuticals Corp. (Nasdaq: ADMP) has a similar story - and a similar timeline. Windgap Medical is also working on a device, but it's a private-equity firm and no one knows how far along they are in development. If I were going to invest, I'd go with Adamis - I think the FDA will approve their pre-filled injector, the Epinephrine PFS once they furnish additional requested information, and theirs is a better product than Mylan's.
"Now is a particularly advantageous time to get into this little $60 million biotech. Last week, when the media – and Hillary Clinton – focused attention on Mylan's inflated price for its lead product, shares of Adamis soared 13%. Over the past couple of days, however, since Mylan announced it would manufacture its own generic version of the EpiPen and make it available to consumers at a price of $300 – half that of the branded version – Adamis stock has fallen nearly 20%.
"This, I believe, provides a terrific discount opportunity for investors. Once the FDA clears the Epinephrine PFS, Adamis should be in a position to price it well below Mylan's version."
The media circus is likely to wind down once Mylan executives perform their hand-wringing act in front of Congress, but we'll be watching this situation for a long time to come.