In 2016, our one-of-a-kind "venture capital" fund – the SharesPost 100 Fund (PRIVX) – burst with activity.
Over the past year, three of its holdings went public, four other holdings were acquired, and the fund expanded to add more than a dozen new companies.
And just when we thought we had seen everything our "portfolio manager," Sven Weber, had to offer in 2016, he was able to slip in one more new holding before New Year's Day.
Let's take a look…
The High Roller
The new company in question is Cloudera – which is valued at between $4 billion and $5 billion – making it a "unicorn" at least four times over.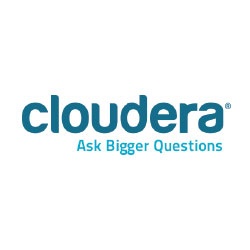 As Big Data grows from $27.3 billion to a $92.2 billion market by 2026, Cloudera will be right there, providing ways for enterprises to store information inexpensively and reliably, and to perform sophisticated, detailed processing and analysis of that data at very high speed.
Cloudera offers enterprises a data platform built on the Apache Hadoop open-source software package. The Palo Alto, Calif.-based company offers enterprises one place to store, access, process, secure and analyze their data, empowering them to extend the value of existing investments while enabling new ways to derive value from their data.
Some of the biggest names in venture capital – including Intel, T. Rowe Price and Google Ventures – have gotten behind this company. So far, Cloudera has raised $1.2 billion in total funding since it got started in 2008.
And just in August, Tom Reilly, Cloudera's CEO, approached Intel with a proposal for another $1 billion in funding. Reilly wants to build out the necessary data center infrastructure for new cloud services for his customers.
Cloudera offers its enterprise customers a family of product and services that complement the open-source Hadoop platform. As the leading educator of Hadoop professionals, Cloudera has trained more than 22,000 individuals worldwide.
Kabam's "Exploration" Plan
We also got another bit of news about our SharesPost holdings late last year.
In a deal worth around $800 million, South Korean mobile game developer Netmarble is acquiring PRIVX holding Kabam's mobile game studio in Vancouver.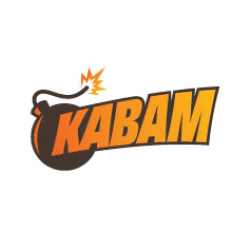 That's big news.
Kabam's Vancouver studio produced the hit Marvel: Contest of Champions, which has grossed more than $450 million since its December 2014 launch. And it's working on what was expected to be the San Francisco-based mobile game developer's next big hit – Transformers: Forged to Fight.
That Vancouver studio is where Kabam gets most of its revenue from.
The move comes after a major restructuring at Kabam – which refocused it on "blockbuster" games that cost $25 million-plus to develop – and several rounds of layoffs.
But this isn't the end of the story here.
Kabam CEO Kevin Chou has says he is exploring selling off the rest of the company, including its studios in Beijing, Los Angeles and San Francisco.
That could also be a big deal – for us.
You see, when a member of the SharesPost 100 makes an initial public offering (IPO) or is acquired, the venture capital fund's net asset value (NAV) rises. Every time a company enters or leaves the fund, Weber and his team figure the increase in the NAV.
The fund now has an NAV of $26.81 – which represents an increase of 30.7% from our recommendation price of $20.50.
Let's be clear here: The SharesPost 100 is a high-risk investment. And that means you'll want to do your own due diligence.
However, this remains one of my very favorite recommendations that we've brought you.
From what I can see, PRIVX should continue this kind of strong momentum in 2017.
And we'll be here to profit when it does.
See you next week
Follow me on Twitter and Facebook.
[Editor's Note: Unless otherwise directed, as we've done here, we recommend investors employ a 25% "trailing stop" on all holdings.]
Related Reports: