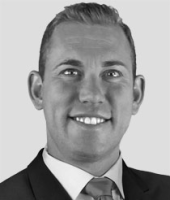 Andrew Keene
Evergrande was the story yesterday, as investors from one side of the planet to the other weighed the chances the Chinese property mega-developer - the world's most indebted company - could default on part of its $300 billion in obligations.
To be honest, I'm not sure what could happen, and I'm not sure speculating would be helpful, anyway.
Its immediate impact has been to send the markets lower all over the world, including here in the United States.
That obviously raises questions like, "Should I buy the dip?" We saw a lot of stocks move lower last week, and there are some genuine bargains out there right now. The one I'm thinking of right now isn't - no one should buy it at these levels.
In fact, you should be running as fast as you can in the other direction. If you bought on the way down, or if you're tempted by even lower prices, don't fall for it.
Sell this stock first thing this morning...