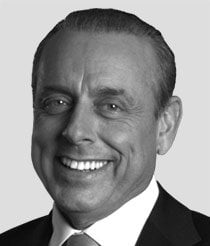 Shah Gilani
I can guarantee only a tiny sliver of investors read the dead-on story from the Financial Times yesterday morning about what the markets - meaning investors - are ignoring.
Those folks are missing out.
And it's sad.
Because they'll undoubtedly miss an incredible opportunity to profit in a market virtually no one knows how to make money in.
This is the opportunity we'll talk about today.
What we're mainly spotlighting here is inflation. But not directly. I'm talking about the way that the Federal Reserve is fighting inflation - by raising interest rates.
I'm sure you've read countless stories and seen numerous videos or shows on the topic.
And on a broad level, I'm sure the impact of rising interest rates is easy to understand. When interest rates rise, the market tends to go down.
But knowing why that's happening gives you clear indicator into the companies you can play to make money - over and over and over again.
Like when Netflix Inc. (NASDAQ: NFLX) fell 75% from last November to May - knocking off $225 billion off its market cap - and investors could've doubled or tripled their money three or four times during that period.
That's what I'm going to talk to you about today.