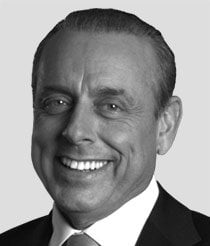 Shah Gilani
We are paying a heavy price for inflation.
Every bill, every outing, every "is this amount okay?" at checkout is another slap in the face. On average, we are paying 9% more for everything we need to survive, and it is cutting deep. Clothes cost 5% more than they did last year. Grocery bills are now 10% higher. The cost of vehicle maintenance is up 14%. And most jarringly, gas prices are 60% higher.
And if you compare costs to wages, it's not looking good for anyone outside of the upper echelons of American society. Even for the lucky few that reaped the benefits of wage inflation in 2020 and early 2021, those wages may not be enough without additional support. Wages haven't kept pace with the CPI for over a year.
But there's good news: even though inflation is beating down our incomes, we can make back the money lost with a few deft investments.
Stock investing isn't all about buying low and selling high for a profit - although that is the foundation of all good investing. In times like these, it's important to seek out passive income to supplement what is already under so much strain. The key to securing financial stability in a rocky market is to seek out quality companies with strong financials that will pay you to own their stock.
Dividends, as they are known in the investing world, are often looked down on or ignored. Not every company offers a dividend, but when they do, it's usually a pittance. The average payout - at least for companies on the S&P 500 index - is between 2% and 5% of the company's share price... pennies on the dollar.
But through my research, I have found stocks and ETFs that offer double that - each offering around 10%.
Don't settle for the bare minimum. Buy these three companies instead and bolster your income.