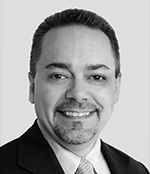 Tom Gentile
Last weekend, my wife and I got VIP invitations to come to Orlando and see Comedian of the Year Sebastian Maniscalco of Showtime's hit stand-up special, "Why Would You Do That?"
I think he's arguably the best in the business right now, and we loved the show, but I'm not here to write a comedy review - I'm here to show you how to make and keep money in the stock market.
But the thing is, Maniscalco's sharp routine relates directly to what I'm going to show you today...
...because there are some really bad choices investors make that would leave anyone asking, "Why would you do that?"
Here's what I mean...