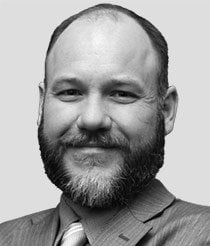 Chris Johnson
Very few stocks can match the sheer profit power of stocks that trade over the-counter (OTC), off the major exchanges. Call 'em "micro caps" or "penny stocks," they can move much faster and pack on much bigger gains than their gigantic counterparts.
We're far ahead of the mainstream game here. In fact, I'm constantly surprised more investors aren't in the mix here, playing this segment for every cent they can get.
For one thing, you've got to make absolutely sure your trading platform allows you to tap the $15.8 trillion OTC market. Fidelity and Schwab do, for instance, but some, including Robinhood, don't.
And there's no use dancing around it: I also think penny stocks have a reputation for risk that turns a lot of investors off.
Yeah, about that: Thing is, if you apply the same good technical analysis to penny stocks as you do for stocks 10, 100, or even 1,000 times bigger, you can zero in on the "Best in Breed" and quickly bag the kinds of profits mega-cap shareholders have to wait years for.
That's where I come in: I've run the screeners. I've done the analysis. I've drawn the charts. You don't have to sweat it!
Today I want to show you a penny stock with a setup that's as close to perfect as you're likely to see. We've got a unique situation on our hands.
I'm looking for a quick 37% profit here, but this is also the kind of penny stock that'd be good to hold for years...