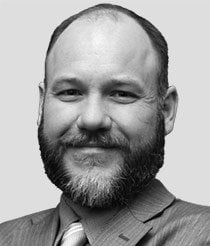 Chris Johnson
If you've been with me for a while, you'll know that I think "alternative energy" isn't alternative at all. It's just a question of time and capital before it's the biggest game in town.
One-hundred and twenty years ago, market-watchers might've said these wild new automobiles were an "alternative" transportation to horses, and while horses didn't go away overnight, we all know how that trend played out.
After some "irrational exuberance" during the first quarter of 2021 that saw sector ETFs like the SPDR S&P Kensho Clean Power ETF spike and decline from ridiculous highs, the clean-energy sector just kind of... hummed along, for lack of a better word, with not much in the way of action one way or another.
That's beginning to change again - for reasons I'll get into in a second. My screens have an awful lot of green on display.
Volume is starting to pick up, too, particularly in one cheap over-the-counter energy stock. It's benefiting from the same forces that are driving its big-exchange brethren, but not many people are looking at it.
Double-digit upside potential? With the added, oh-so-nice feeling that comes from being in on a great secret? I'll take it...