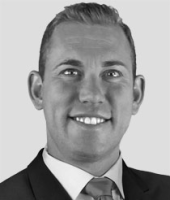 Andrew Keene
The Transform Your Life Summit is right around the corner. By now you've probably heard me say this a bunch of times... 1 hour a day... 4 days a week... 50x.
And today, I'm going to show you this in action.
Here's the big picture.
There's a mysterious pattern that appears with certain stocks between 9:30 a.m. and 10:30 a.m. - Monday through Thursday. That's your 1 hour and your 4 days. And you can probably figure out what the 50x stands for.
If you know how to spot this pattern, you can repeatedly take advantage of it and collect winners in rapid-fire succession.
Let me show you what I mean...