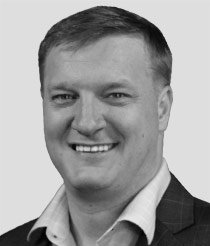 Garrett Baldwin
Everyone knows Amazon. The shares are up more than 2,000% in 10 years. It's the nation's largest retailer; dozens of companies list it as a significant threat to their business model in their annual reports.
Since Dec. 30, Amazon stock is up 20.9%, from $1,501.97 to today's opening price of $1,816.11.
And that's an okay return. Nothing wrong with that at all.
But... there are a few simple "behavioral rules" of when to move that you could've used to outperform that modest return by 67%.
I'm going to show you how - but before I do, know that I'm not talking about options, or buying a stock and waiting. And Amazon doesn't have a dividend, so scratch any rules like reinvestment from the equation.
And I'll spare you all the talk about standard deviations, terms like momentum, or reversion, behavioral bias... I won't make a peep about Trump's Twitter feed.
What I will say is that my eight years of graduate work in finance and behavioral economics, my time working on Wall Street, and my stint "in the shadows" of the Chicago Board of Trade led to the creation of a different type of tool. It can dramatically improve the predictive nature of stock movements - up, down, and flat.
What I'm going to show you is incredible...