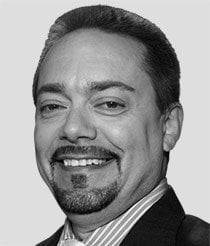 Tom Gentile
Look at any stock chart, and you'll see a row of candlesticks running, rising, and falling over time as the price of the shares moves on the open market.
Well, those spikes and drops are really a story unfolding.
Sometimes the story is... pretty dry, like regular earnings reports. Sometimes there's an exciting new product, like a vaccine, or a semiconductor. The candlesticks could be moving behind some earthshaking scandal or some huge change out in the world that impacts billions of lives - there have been more than enough of those lately.
And sometimes, like with GameStop Corp., the story is even stranger.
Since the beginning of January, this stock has been through a saga that the best Hollywood writers would have trouble topping. I've been around the block a few times, and I'm not sure I can remember ever seeing anything quite like this.
It's kind of like a David vs. Goliath story - two sides are absolutely clobbering each other over this stock. They're slugging it out in the markets, in Internet forums, and it's starting to spill over onto television.
One side has sent a beloved but troubled company - that's closing stores - on a nosebleed, 428% rocket-ride over the past couple of days.
The opposition? Well, they'll do almost anything to stop them; they've put a lot on the line. Billions of dollars have been gained and lost and gained again in a matter of days - or, as of Monday, a couple of hours.
The best part is, all this drama is opening up an opportunity for small, level-headed traders to walk in, set a profit target, and get out - no matter what kind of fireworks are going on - with an absolute minimum of risk.
Here's the story...