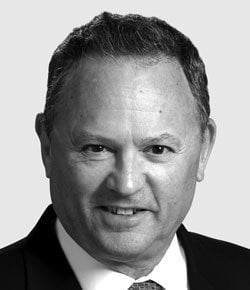 Lee Adler
The other day reader Mike M. asked in our comments section:
Hi Lee - What do you think of this Powell fellow as Fed chair? It appears from an article I read that he is fond of the TBTF bailout.
Mike, you are not the only one to ask me this question. In fact, people right here at Money Map Press have been asking me. No doubt, the entire world wants to know. CNBC talking heads talk about it. The Wall Street Journal and Bloomberg and Reuters have probably written great tomes about it.
When asked a question to which everyone wants an answer, I always give it great thought. And I always think about the Fed chair, no matter who he or she is.
I usually end up not thinking much of them, Bernanke especially. He destroyed the lives of millions of senior citizens by taking away the interest income they depended on to supplement their Social Security. I despised Bernanke for that alone, not to mention the massive money printing that benefited only the bankers and speculators. Yellen I liked better. Other Fed critics, including some who are my friends, may still skewer her. I give her credit for stopping the madness.
Now here's what I know, and what is most important for you to know about Jerome Powell. They call him Jay. Other than that, nothing. That's right, nothing.
I'm going to tell you why and what you DO need to know...