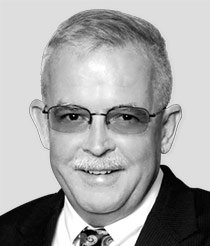 Tim Melvin
The Fed recently raised interest rates for the third time this year.
And that begs the question…
Is it time to start worrying?
It must be. After all, popular economic theory dictates that rising rates make fixed-income investments more attractive than equities. Investors will sell stocks and buy bonds, being the rational, thoughtful folks they are all the time.
Higher interest rates also mean higher interest costs for corporations and consumers alike, forming the double whammy of lower profits and lower spendable income that will inevitably ensure the stock market tanks.
The folks on TV look pretty worried about it. So we should be as well, right?
Heck no! If you want to worry about something, there's a veritable smorgasbord of much more worrisome crap out there…
We ignited a trade war with several allies that could hit the economy pretty hard if it lasts for the foreseeable future.
We have seen lower results from key Apple suppliers that indicate we may actually see a slowdown in iPhone sales. GE is looking to sell assets at almost any price to pay down its debt and survive its current difficulties.
We have India and Pakistan hoarding almost 300 nuclear missiles ready to go, and they detest each other for sound, well-thought-out national and religious reasons.
Oh yeah, and the midterm elections are over, with the GOP keeping the Senate and the Democrats taking the House. Look for Washington to become a very shrill, loud, and obnoxious example of gridlock at its finest.
Isn't that better? We took those sissy interest rate worries and put some hair and fangs on them. When it comes to worrying, my motto is "go big or go home."
That's because I've been in this game for over three decades, and I've profited handsomely through some of the most worrisome times in the history of the United States.
So let's take a look at some of those times…