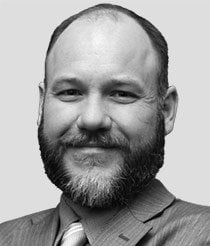 Chris Johnson
The morning started the same as any other. I set my coffee maker, took the dog outside, booted up the computer, sat down, and started scouring the news. Except, when I tell you how close I was to having to go out and buy entirely new equipment, you might not believe me.
I'm serious – if I had played one fewer game of spin the bottle in high school, I'm not sure I would have had the strength to stop a full-on spit take of my coffee at what I read.
This was a news item from a major financial publication:
"This is not another banking crisis, analysts say - it's 'sentiment contagion" instead.'"
Now, this isn't necessarily wrong, per se: The current sentiment in this market is much more dangerous than anything going on with any index, ticker, or ETF.
What is wrong is the narrative blame game headlines like this are playing. "This isn't the banks' fault, it's yours and your silly little feelings." That's not helping anything, and it's flying directly into the face of the truth.
It's plain wrong, and here's why. Full Story »