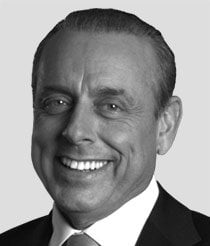 Shah Gilani
Like I said this past weekend - and many other times - "the trend is your friend." Aligning your capital and investment choices with prevailing trends and correctly identifying emerging trends can bring incredible results.
Right now, with interest rates near all-time lows and markets near all-time highs, one of the most powerful trends you want to be on friendly terms with is... money itself.
Here's what I mean: Credit Suisse estimates more than 2.25 million Americans became millionaires in 2020 - maybe you're one of them. That's only slightly less than the entire population of Houston, Texas, America's fourth-largest city.
That's serious money, but this bumper crop of wealth is hardly surprising, given the raging bull runs we've seen since March 2020.
And that money, folks, needs to go somewhere. And I've found a fantastic stock that I think is going to soar as wealth itself does; it's perfectly positioned in a sector that's red-hot and predicted to stay that way.
You can pick up shares for less than $10 right now, and - the cherry on top - that $10 puts you in line for a 9.6% dividend.
It's just one of the stocks I'm recommending in today's Buy, Sell, Hold video...