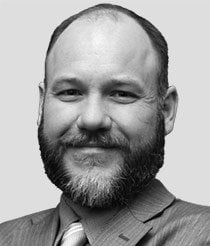 Chris Johnson
Oftentimes 2% or 3% moves in the mega-caps make headlines - those moves can even set the "tone" for the day's trading across the whole market.
Those moves are almost always instigated by big institutions moving tens or hundreds of billions of dollars around; it takes a lot to move the needle by single digits on a $2.4 trillion stock like Apple Inc. or a $1.8 trillion stock like Amazon.com Inc.
But, hey, that's the life of a marquee stock on the NASDAQ; the New York Stock Exchange isn't much different.
Thing is, if you look beyond the big board, you can see stocks where single-digit moves add up to double- and triple-digit profits.
Lately, I've turned my scanners loose on the over-the-counter (OTC) market, where stocks can trade for anywhere from pennies to a few bucks. I've seen some incredible, head-spinning moves. It takes much less for a $0.05 stock to become a $0.25 stock than it does for a $500 stock to become a $2,500 stock. You'll still make five times your money, but you'll do it in a few weeks or days instead of three years.
Today, I've got an energy-tech penny stock in my sights - I think we can expect a five-cent move that'll hand us 70% in gains. Here's the setup...