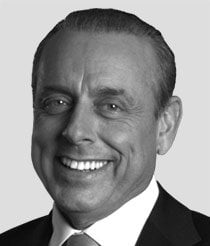 Shah Gilani
It's no coincidence that 39 of the 50 biggest winning stocks of the past decade started out as small- or mid-caps. Quite a few of those top performers were "cheap" stocks - $10, $5 a share, even less, and I'll show you why in a minute.
One of my all-time favorites is a perfect example: Lending Tree Inc. This is a $3 billion fintech juggernaut; it's a household name, advertised at all hours, and just one share will set you back $218.
Of course, it didn't start out that way. There was a time when it had a microscopic market cap of $60 million and shares could be had for $5.50 or less.
It's given investors a total return of 3,800%. String a few of those 20X and 30X winners together, and before you know it, you're rolling in it.
I've found a stock that's perfect to get you started. My most conservative projections here point to more than 6X the gains, but ultimately, this stock could very well return investors' money more than 19 times over.
As if that weren't enough, the board is currently paying shareholders more than 4% in dividends...