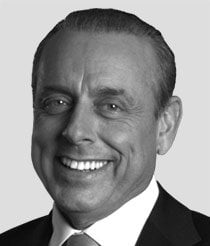 Shah Gilani
The prospect of another $1.9 trillion in stimulus has markets rallying from last week's turbulence, and the selling in Treasuries has cooled off a bit, but the forces that led to last week's dual bond- and stock-market tantrums haven't necessarily gone away.
I'm not here to burst anyone's bubble; I'm cheering hard for this rally and even harder for economic recovery.
But there's no getting around the fact that that same economic recovery also has investors nervous about the return of the "I-word," with all that that entails for markets. I'll show you why in a minute.
There's a chance that over the next few days and weeks, we could see Treasury yields move up again.
But there's no need to worry. I've got two specific moves in mind...
The best part is, even if yields don't jump as dramatically as they did last week, this should still pay off nicely...