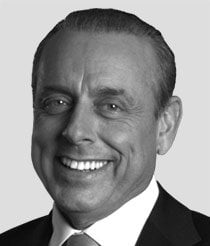 Shah Gilani
The introduction of fractional shares was one of the key pieces in the retail trading revolution, because it allowed investors at any wealth level to get exposure to stocks that only the wealthy could afford. I like to remind you of that every once in a while, because sometimes, an opportunity comes along in a really high-end stock that no one should miss out on, and I don't want you to get intimidated by sticker shock.
With fractional shares, you can make just as much money as the big wigs do, proportionally speaking, on any publicly traded company. And there's one company right now, a cloud computing giant with a $114 billion market cap that's about to get a huge shot in the arm in terms of further upside potential.
Here's why: artificial intelligence is going to make all the diverse services this company provides even better. They're already a global leader in enterprise-class digital workflow management, IT service management, data analysis, and process automation.
And they've just announced a partnership with Nvidia Corp. (NVDA) to integrate generative AI into their software-as-a-service platform, allowing their clients to access AI tools.
Here's what you need to know... Full Story »