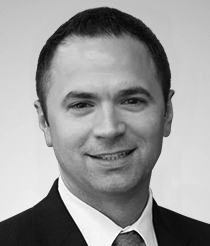 Mark Sebastian
You don't have to be Warren Buffett to know this isn't exactly a take-it-easy, fire-and-forget market; it'd be an expensive mistake to let your guard down right now.
Don't be lulled into thinking the bulls are going to enjoy the run of the place.
I'm watching the VIX right now, and something counterintuitive is going on. The volatility index is below 16 and currently headed lower. And if the market can hold above its 50-day moving average (MA50), it should fall below 15, 14, 13, and maybe even 12.
And that's the counterintuitive thing: Usually, a VIX moving lower means stocks will keep moving higher, right? Not always.
See, big traders have been offloading their hedging positions - the trades that protect their positions or pay off when their other bets move against them. Those big trades have actually been what's saving the market from a sell-off.
This sell-off isn't happening today. Or tomorrow. But it is probably coming sometime in the next few weeks.
And so, while there's never really a bad time for low risk with high payoff potential, right now is a particularly great time for what I've got in mind:
That's four stocks, and three ways to trade them for what I think are triple-digit profit setups...