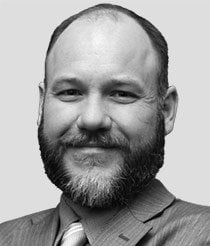 Chris Johnson
We've talked a lot lately about the need for investors to be in great renewable energy stocks.
They're just not "alternative" anymore; they're fast becoming mainstream, and frankly there's no alternative but to be all-in there. More than that, the technological advances that are fueling this incredible growth put renewables strong in the running to be a kind of brand-new tech sector unto itself.
Lots of analysts, traders, and market-watchers, including yours truly, have cracked that traditional fossil fuels are quickly going the way of the T-Rex. Like they say, it's funny because it's true.
But pandemic-era economics - you know, the kind that sent crude oil hurtling into negative territory last April - are working on fossil energy and "traditional" energy companies in a strange new way.
Believe it or not (and I'll show you in a second why you should definitely believe it), economic forces are shaping up underneath a handful of oil stocks that are likely to send them on a nice bullish run this year. The charts don't lie; I'll name every single stock for you.
So, don't count the black stuff out just yet. In fact, count on crude for some quick early 2021 profits...