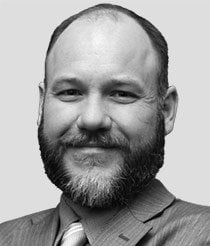 Chris Johnson
I recently showed my Straight-Up Profits readers how looking for the shift in momentum, technical trends, and volume will always show you which stocks are about to experience a sudden, steep spike - a breakout - and how as traders, we can make money whether that spike goes up or down.
These breakout stocks have some signatures that are telling of upcoming activity. In the same way that your reflexes kick in when the doctor hammers your knee, a stock will react aggressively when those three specific things happen at the same time, which I'll explain in more detail in a minute.
Every single stock on the market, whether it's $20 or $2,000, behaves like this.
So today, I'll be sharing with everyone two low-dollar stocks that fulfill the above criteria... and how you can profit from them.
I prefer to use this strategy on microcap stocks because of their larger magnitude toward the upside. It doesn't take much for a $1 stock to double or triple your investment, and it certainly doesn't take much for a $0.10 stock to do so, either.
These two penny stocks are "in play," and I'll give you the exact prices to buy in...