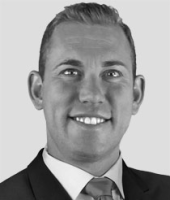 Andrew Keene
I'll come right out and say it - long term, I think it's a mistake to bet against the bull market. Do that, and you'd be betting against $3.3 trillion in stimulus; around 18% of all dollars, period, were "printed" in 2020, and that's a huge reason why the stock market soared more than 75% in the middle of an economy-killing pandemic.
Another powerful bullish force is the estimated 30 million new retail investors coming off the sidelines with mobile investing apps. GameStop was just a taste of the kind of muscle these folks are flexing right now.
But when stocks go that far, that fast - not just under these conditions, but partly because of them - it makes sense to take a minute, look around, and see what the market's telling you.
Right now, the market's saying "watch out" - there are a couple of red lights flashing out there.
Don't get me wrong: I'm not saying it's time to head for the bunkers; I think there's still plenty of money to be made - and lots of opportunities to jump on.
It can be much easier than you think to make out like a bandit when stocks dive...