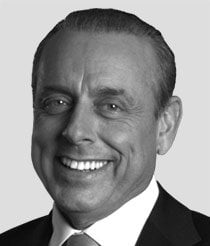 Shah Gilani
There's a saying among traders: "The trend is your friend."
Anyone watching trends right now can't help but notice the meteoric rise of Nvidia Corporation (NVDA), still making gains from last week after an earnings report that soared past expectations. Their good fortunes have acted as a catalyst to drive up the entire Nasdaq-100, and to a lot of investors, it's looking like a good time to get in.
I think you should join them, but to get the best bang for your buck, it's not as simple as just piling in on NVDA, or even on the Invesco QQQ Trust Series 1 (QQQ), which is probably the most popular ETF that tracks the Nasdaq-100 index.
Because here's the thing: we don't know if NVDA is going to keep its momentum or if it's going to plateau. And even if the broader market picks up, volume is going to shift to the stocks that haven't been participating in the rally so far, and the stocks that everyone's been chasing could go sideways.
So here's what to do about it... Full Story »