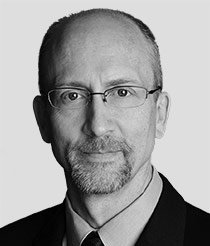 Keith Fitz-Gerald
Folks know to look out for events like earnings, for example, or FOMC meetings, or the regular release of economic data – dates you can look ahead to and circle on a calendar.
But most investors never give a thought to those unpredictable, unthinkable events that don't show up next week in your planner, but explode across global markets in minutes or even seconds flat.
Boeing Co. (NYSE: BA) is a great example.
It's a key defense contractor, and the very definition of a "must have" stock – one that's tied into several key Unstoppable Trends: including technology; war, terrorism, and ugliness; and demographics.
Of course, the company's under extreme pressure at the moment, and existing shareholders have taken a $26.6 billion buzz cut they didn't sign up for.
One day, they buy a company based on super results, super products, or just super potential. Then… WHAM… it gets pounded.
For most investors, a situation like this is unthinkable.
For investors like us who have prepared ahead of time, however, a stock like this represents a significant upside opportunity…