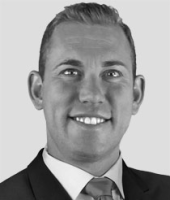 Andrew Keene
Sports gambling is big business these days. It's become much more mainstream over the past five years. Major shifts in public opinion have led 25 U.S. states to legalize sports betting in some form or another since 2018.
As of 2020, it was a $1 billion industry, and credible estimates say it'll grow six times larger to $6 billion by 2023. From that perspective, it's not all that different from the cannabis boom we're seeing right now.
For betting companies and their shareholders, it's like a license to print money - more and more as time goes on and gambling gets more market penetration.
But there are still doubters... kind of...
It'd be more accurate to say there are short-sellers. An explosive "report" this week on one of sports betting's must-own names knocked the shares way down.
But I'm not worried about it, and I'll show you why in a second.
This is an opportunity to line our pockets and learn a little more about why good stocks tank sometimes...