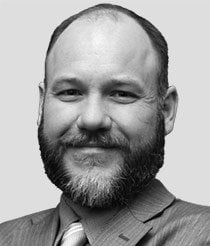 Chris Johnson
What a week...
Investors welcomed the world's leading cryptocurrency exchange, Coinbase Global Inc., to the market on a high note last Wednesday; its market debut valued the company at nearly $86 billion. From the opening bell, buyers started jumping into the shares, driving the price to well over $400 a share and giving the same company a value of over $100 billion.
To put that into perspective, Goldman Sachs Inc., one of the largest investment banks in the world, has a market cap of around $117 billion.
With that much cash behind it, Coinbase is so much more than a disruptor; out of the gate, it's an instant institution that's moved the timeline forward on the cryptocurrency market.
That's a given - what isn't so clear, at least from the folks I'm hearing from, are the investing implications for Bitcoin and the biggest Bitcoin stocks.
Because, at the moment, the short-term trend is... down.
I'll show you why that's happening, because I've got some charts that'll make clear just how big of a buying opportunity this is...