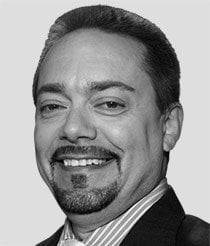 Tom Gentile
Just when we thought we were done with 2020... we got 2020 2.0. I'm talking about the delta variant, of course - the new, more contagious, and twice as infectious strain of COVID-19 that now makes up 83% of new cases in the United States.
To be clear, nobody knows if COVID-19 will return to 2020 peak levels. However, even the prospect of things getting worse before they get better again is enough to move the markets.
And when markets move, us traders get the chance to make some real money on the up and down movement.
On July 8, 2021, Japan issued a national state of emergency in Tokyo to span through the completion of the Olympics due to a surge in COVID-19 cases. The S&P 500 dropped 1.5%+ in response.
Last Monday saw the S&P 500 drop 3% with COVID-19 surge news and then bounce back the following Tuesday with a rise in bond yield.
In short, the markets are jumpy - and they'll likely drop again with any more worrying delta variant news.
That means a lot of volatility. And volatility spells opportunity, which is why I've got the perfect way to play it...
Here's your chance to pocket some hefty cash to close out July with a bang...