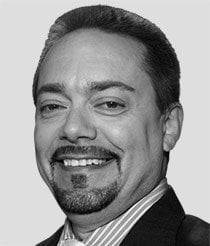 Tom Gentile
Demand for stocks and options is at record highs. It's like "Traders Gone Wild" out there, where as many as 72 million new traders buy up stocks and options like they're going out of style.
The party started in 2020. The pandemic could very well be winding down, but these enthusiastic, aggressive traders are pumping up the volume with even more exuberance. And I do mean "volume." Even CNBC can see that average daily volume in stocks is skyrocketing. And it isn't just stocks that are getting extra attention.
Check out the following chart and see how stock and options volume have exploded over the past two years or so.
Interactive Brokers' Steve Sosnick indicates that there has been a phenomenal rise in short-term call option trades.
So, where's all of this extra volume coming from?
In a word: millennials. The New York Times has found the average age of Robinhood users is just 32 years. With retail brokers like Robinhood offering commission-free trades, millennials are flooding the markets. This is evidenced by the 6-million-strong Reddit community that created a massive short squeeze, sticking it to Wall Street hedge funds.
This demand creates movement. Stocks move farther and faster than ever before - the same is true for options.
And that means one thing: massive profit opportunity for the smart money.
Let me show you what I've found here; a lot of pro traders don't even know about this, let alone the new crowd...