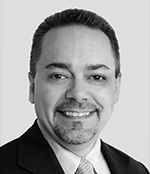 Tom Gentile
Janet Yellen was hawkish at the May 3 Fed meeting. She even referred to the slowed economic growth in the first quarter as "transitory."
Translation: no big deal.
Now you're looking at more than a 90% chance of another interest rate hike in just over two weeks, when the Fed meets again on June 13.
Of course higher interest rates could, and likely will, affect everything from your mortgage and credit card payments to the stocks in your portfolio.
You can protect against that with gold, for instance, or by making trades on the very liquid ETFs I'm about to share with you.
Better than just protection, it's possible to make some serious money here...