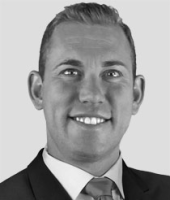 Andrew Keene
After an early summer "break" where the pandemic seemed to be receding, it's looming large out there again, driven by the delta-variant coronavirus and struggling vaccination efforts. In some states, hospitalizations and case numbers are as bad as they've ever been, although deaths are still way off the January 2021 peak.
The "L-word" has been the subject of quite a few cable news roundtables, and the market has already been rocked with two or three down sessions where fears of a new round of lockdowns drove frantic selling.
This pessimism is moving money around - lots of money - and when money's moving, it's up for grabs. I'm looking at three stocks right now; they're in play, and they're about to be the subject of a battle royale between big shorts and true believers.
Here's how to make sure you're on the winning side...