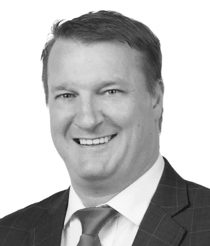 Garrett Baldwin
You check the direction of the market, put up your capital, and make your move, right? If that feels like it's easier said than done right now, well, there's a good reason.
This is the most difficult market I've traded in since 2011. The action over the past two weeks has been overwhelmingly sideways, marked by low volumes and a staggering amount of indecision as investors weigh the banking crisis and signs of a worsening economy. Hedge funds have been unloading oil because of their concerns about recession. (Though oil is moving off oversold lows, and I think the oil trade could be red hot by the end of this year - more on that later.)
Investors just aren't buying - but they aren't selling, either. There's none of the dumping stocks in droves you'd see if the trend were clearly to the downside. People don't want to sit in cash.
The divergence between the market's expectations and the Fed's Dot Plot is becoming extreme.
So, yes, conditions are lousy right now for bulls and bears. But we can still make some smart moves to set us up for big profits when a trend finally emerges.
Here's how...
Full Story »