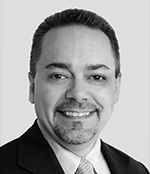 Tom Gentile
The Dow took a hit April 18, dropping 100 points after Goldman Sachs missed earnings expectations. Now, this came as a major surprise to analysts and Wall Street - but more importantly, to anyone sitting and waiting to take profits on a seemingly easy trading opportunity.
And that's exactly what I want to talk to you about...
The biggest threat to your portfolio during earnings is an unexpected result - like GS.
But the solution is actually quite simple.
And it has the power to deliver unlimited profits - on each and every trade...