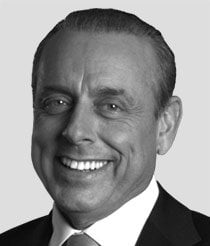 Shah Gilani
Speculative tech stocks feel exciting when markets are rallying, but when inflation rears its head, and interest rates rise, those same tech stocks get absolutely hammered as investors shift their focus away from risk and into stability.
Case in point, Kathie Wood's flagship exchange-traded fund ARK Innovation ETF (NYSEArca: ARKK) lost as much as 78% between February 2021 and May 2022 as investors started to price in inflation and higher rates.
When markets get choppy you want to focus on stable income rather than speculative narratives.
That's why I want to introduce you to Master Limited Partnerships (MLP), an asset class which often beats the S&P 500 on dividend yields, at least if you know where to look.
My favorite MLPs are pipeline operators because the business model is so straightforward. Exploration companies pull raw materials such as oil or natural gas out of the ground and pay a pipeline company a fixed amount of money to transport and store the oil or natural gas while it makes its way to a refinery or processing facility.
And I've found one that I think is a must-buy and ticks off all the right boxes - strong revenues and profits, lots of funds available for shareholders, and it's a business that provides something people need rather than want.
On top of that, it's currently paying dividends at a lovely 7.26%. Here's what you need to know...