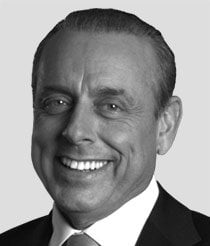 Shah Gilani
On July 2, 2019, President Trump tweeted, "I am pleased to announce that it is my intention to nominate Judy Shelton, Ph. D., U.S. Executive Dir, European Bank of Reconstruction & Development to be on the board of the Federal Reserve...."
Thankfully, he still hasn't formally nominated her; her mixed-up ideas on how the Fed should operate under government control are as disconcerting as they are dangerous. For instance, Shelton openly supports Trump's pressuring the Fed to keep lowering interest rates.
But you don't have to take my word for it. In her own words, she's laid out in black and white the clear and present danger she, and the Fed in general, pose to America's capitalist democracy.
Tough to believe, I know, but the central planners at the central bank could still get even more out of control than they are already...