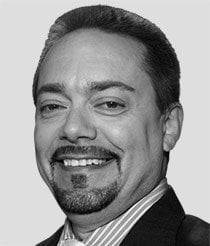 Tom Gentile
Typical situation: You do the research, you buy a stock on the market, you hold the stock, the stock goes up and down, and, often, you sell the stock to the market - for more than you paid, I hope.

But... what most investors don't know is that you can get paid just for, essentially, offering the stock for sale!
You can sell someone an option to buy a stock you own at a specified price at an appointed time.
It's true: It's one of the easiest, most basic options trades there is - and you can do it the minute you get level 1 trading clearance from your brokerage.
If you're a trading rookie, you can do it with no sweat. If you're a pro, you can practically do it in your sleep.
Whether you want a weekly payday, or a monthly or even yearly payout, you can use any stock you own outright to make this "instant income" move work.
And with the example I'm showing you today, you'll see just how easy it is for traders of any experience level to pull this off profitably...