(Kitco News) – World stock markets were mostly weaker overnight, ahead of the big economic report of the week that is due out shortly: the U.S. Labor Department employment report for November. The non-farm payrolls figure is forecast to rise by 180,000.
U.S. stock indexes are pointed toward weaker openings when the New York day session begins. Some market watchers are now wondering if the "Trump rally" in world stock markets has now run its course.
Stock markets in Europe were pressured in part on worries about this Sunday's Italian referendum on constitutional reforms. A "no" vote on the reforms could eventually put Italy in violation of European Union rules. A no vote could be supportive for safe-haven gold due to increased uncertainty regarding the fate of the European Union.
Gold prices are firmer in early U.S. trading, on short covering from recent selling pressure that has driven prices this week to a 10-month low.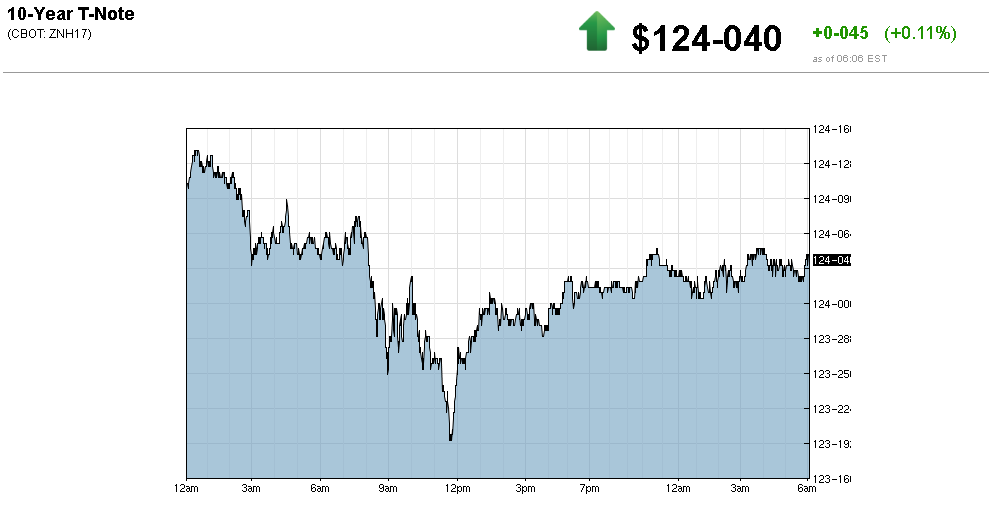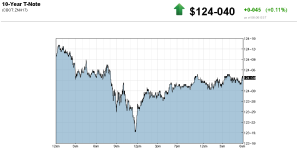 World bond markets remain in focus as yields continue on the rise. U.S. 10-year yields have risen to 2.4% late this week. German government bonds are yielding around 0.3%, which is still a historically low number. However, just several weeks ago German Bund yields were in negative territory. There are firm indications many world government bond markets are entering major bear markets for the first time in many years, or even decades.
In overnight news, the Euro zone producer price index was released and came in at up 0.8% in October and was down 0.4%, year-on-year. The year-on-year drop in the PPI was the smallest rate in three years.
The key "outside markets" on Friday see the crude oil market weaker on a normal corrective pullback from the very strong gains seen Wednesday and Thursday that saw Nymex futures prices push back above $50.00 a barrel.
Meantime, the U.S. dollar index is trading slightly lower today on a corrective pullback from recent gains. The greenback bulls still have the solid near-term technical advantage as U.S. dollar index prices last week hit a 13-year high.
Other U.S. economic data due for release Friday includes the ISM New York report on business.
Spot gold on Kitco.com saw a relatively quiet market as prices traded in a range between resistance at $1,177.50 an ounce and support at $1,169.10.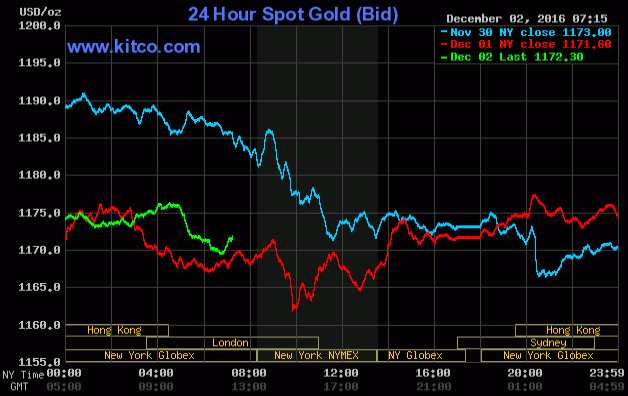 By Jim Wyckoff, contributing to Kitco News; jwyckoff@kitco.com
Follow Jim Wyckoff @jimwyckoff for breaking market news.