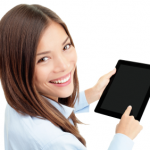 The hedge fund industry has long been a male-dominated arena, but maybe that should change.
Consider that a new study shows hedge funds led by women far outperformed the global hedge fund index in the first three quarters of 2012.
The study, by consulting firm Rothstein Kass, found hedge funds owned or managed by women produced a return of 8.95% through September compared with a 2.69% return for the HFRX Global Hedge Fund Index.
"The fact that women-owned or managed hedge funds have been able to handily outperform their male counterparts is not particularly surprising," Meredith Jones, director at Rothstein Kass, said in a news release.
Jones said a number of studies have shown women investors are more risk-averse than men and therefore potentially "better able to escape market downturns and volatility."
"The outperformance by women-owned or managed hedge funds should make the case that investing in these types of funds is a smart business decision, rather than one that just feels good," Jones said.