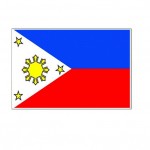 While the Standard & Poor's 500 Index 10% first-quarter gain was great, it wasn't the world's best.
One of the standout performances in 2013's first quarter was in a market that's off many investors' radar screens: the Philippines.
The Philippine stock market, valued at about $236 billion, rose by 17.8% in the first quarter.