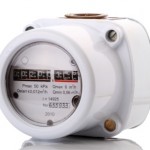 Gold and silver are in the midst of an ugly selloff, but the best performing commodity of 2013 continues to ramp up.
Believe it or not, it's natural gas.
After increasing 1.2% Wednesday, natural gas prices now stand around $4.20/mmbtu- up more than 120% from a year ago and almost 30% this year alone.
By comparison, gold prices are down 18% and silver prices are off over 23% since the beginning of 2013.
The good news for natural gas investors is that there are still plenty of reasons why natural gas will continue its recent run.