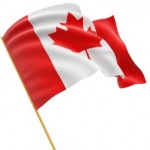 The Canadian oil and gas industry has endured difficult conditions for the past few years and it is more than reflected in the share price of leading producers in that country.
It appears, however, we may have reached a point where a turnaround is imminent and investors can reap the rewards of this reversal if they know the best stocks to buy.
The problems facing Canadian energy companies have included a pricing differential in favor of the rest of the world, as well as roadblocks in getting their products to the marketplace.
Attempts to develop non-U.S. markets, build new pipelines and increase refining capacity have been met with strong opposition from environmental groups in Canada. Technological advances like fracking in countries like the United States have provided stiff competition for traditional methods and are far cheaper than oil sands projects that are a large part of the Canadian energy landscape.
There is a good chance that many Canadian oil and gas producers have reached what legendary investor John Templeton used to call the point of maximum pessimism.
But Canada is starting to take action to reignite the industry.