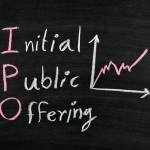 This year has seen the busiest U.S. IPO market since 2007, with 199 companies already going public.
Their performance has investors fearing we've hit IPO market bubble territory.
Of the year's 199 IPOs, 23% priced above their initial IPO ranges.
Through the first two weeks of November, 16 companies have doubled their initial public offering price. Six companies doubled their IPO price on the first day of trading alone.