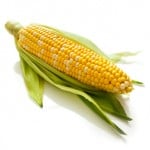 It's little wonder that yield-starved pension funds and other investors are investing in farmland.
That's because farmland, a hard asset, produces high returns and, unlike other hard assets such as precious metals, provides investors annual income from crop sales.
The National Council of Real Estate Investment Fiduciaries (NCREIF) compiles data on the total returns (income and capital gains) on farmland purchased for investment purchases, primarily by pension funds looking for income and diversification.
In 2012, the annualized total return on investment farmland was 18.58%.
The NCREIF has data going back to 1992. Since then, the highest annualized total return was 33.90% in 2005 while the lowest annualized total return was 2.02% in 2001. Over the 20-year period from 1992 to 2012, the average annual total return was 11.83%.
And sharply higher prices for major agricultural commodities such as corn, wheat and soybeans have increased annual investment income for anyone investing in farmland.
Legendary hedge fund manager Jim Rogers has been buying farmland in Australia for a private fund.
"It's the farmers, the producers, who are going to be in the captain's seat when the prices go through the roof," he told The Australian Financial Review back in 2011.
"The world has got a serious food problem," Rogers told Time magazine. "The only real way to solve it is to draw more people back to agriculture."
But is this rush toward investing in farmland now creating a huge bubble?