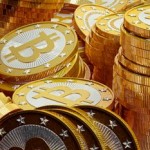 There's no sugarcoating it: The Bitcoin price has plunged nearly 29% over the past two months.
While few in the Bitcoin community are panicking over this decline, many are puzzled. Despite the lack of any unusually bad news, the price keeps trending down.
It's actually not as perplexing as it appears. At this point in Bitcoin's evolution, the market forces pulling the Bitcoin price down are stronger than those pushing it up.