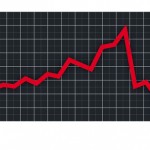 If it looks like a bubble, smells like a bubble and walks like a bubble, it is a bubble.
What we have in the certain stocks today is a bubble every bit as epic as the one that took the NASDAQ Composite to its previous record of 5048 back in 2000.
There are few certainties in this world, but one of them is that bubbles pop.