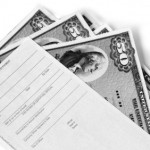 A few weeks ago, the man formerly known as the Bond King, Bill Gross, tweeted that shorting German bunds would be the trade of the century.
I was gratified to see that he was reading my mind, as readers of my Credit Strategist newsletter already know.
As a result of a massive bond-buying program by the European Central Bank (ECB), the yields not only on German bunds but on all European debt had plunged to ridiculously low levels.