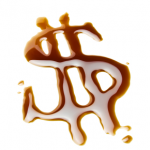 The purchase of Calgary-based energy company Nexen Inc. (NYSE: NXY) for $15.1 billion by China's CNOOC Ltd. (NYSE ADR: CEO) is the largest overseas purchase ever by the world's second-biggest economic power.
But it will likely be the last time China, or any other country, takes a big chunk out of Canada's oil sands - the world's third-largest proven reserves of crude oil.
That's because after Canadian Prime Minister Stephen Harper approved the Nexen deal in December, he banned further foreign firms' investment in Canada's oil sands and will allow them only under "exceptional" circumstances.
"The government's concern and discomfort for some time has been that very quickly, a series of large-scale controlling transactions by foreign state-owned companies could rapidly transform this [oil sands] industry from one that is essentially a free market to one that is effectively under control of a foreign government," Harper said in December.
"Foreign state control of oil sands development has reached the point at which further such foreign state control would not be of net benefit to Canada," he added.
But foreign government control isn't the real problem facing Canadian oil sands companies.