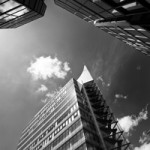 Every working American is required to pay income taxes, but American companies get away with paying zero...
This year, the IRS collected roughly $1.4 trillion from U.S. taxpayers on April 15. Even individuals exempt from the federal income tax are subject to payroll taxes – and even the 14% exempt from both still must pay a sales tax.
But there are a record 54 U.S. corporations that pay no taxes or are at least partially exempt. That's more than twice the amount five years ago. Most of them actually got tax refunds.