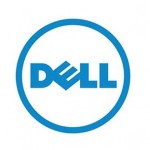 In a move that potentially staves off a battle over Dell Inc.'s (Nasdaq: DELL) $24.4 billion proposed deal to go private, activist investor Carl Icahn said today (Monday) he signed a confidentiality agreement with the personal computer giant.
Icahn's firm issued a short statement saying it "looks forward" to reviewing Dell's confidential financial info. The company hopes the move will keep Icahn from speaking out against Dell's planned sale.
In a letter to Dell last week, Icahn warned that Dell's insistence in moving forward with the $24.4 billion, $13.65 a share buyout would result in a costly, lengthy legal battle.
Icahn, who according to CNBC has amassed a 6% stake - or roughly 100 million shares - in Dell, opposes the proposed buyout of the Texas-based company that is being orchestrated by founder Michael Dell and Silver Lake Partners.
"The Going Private Transaction is a related party transaction with the largest shareholder of the company and advantaging existing management as well, and as such it will be a subject to intense judicial review and potential challenges by shareholder and strike suitors," Icahn wrote.
"But you have the opportunity to avoid this situation by following the fair and reasonable path set forth in the letter," Icahn continued.