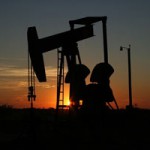 Crashing oil prices are certainly one of the biggest stories of the past six months.
Indeed, as the price of crude continues to drop, currently hovering just under a once-unthinkable $50 per barrel price, the issue is sure to be in the news well into the foreseeable future.
But the issue goes beyond simply lower prices, and it spawns some even bigger questions: 
Are supply and demand really the drivers at work? Is it political warfare above all? How will global markets react when prices rebound?
One way or another, the implications of much lower oil prices are huge, and will impact markets, industries, and sectors across the board throughout the coming year.
All of which leaves investors wondering what to do next, and how to play this changing-by-the-day industry.