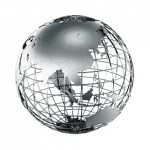 Broadly speaking, 2012 was an excellent year for investing in emerging markets stocks and ETFs - making some of them a good bet for investing in 2013.
The returns offered by the iShares MSCI Emerging Markets Index Fund (NYSE: EEM), which has almost $51 billion in assets under management and is used by many professional investors as an emerging markets benchmark, indicate as much. EEM, the second-largest emerging markets ETF, returned 13.4% last year.
Given that EEM offers exposure (to varying degrees) to more than 20 countries, the ETF's 2012 performance could leave some investors thinking the just completed year was one big party for developing market equities. Unfortunately, that was not the case as some of the developing world's marquee countries, at least at the ETF level, were absolute laggards.
So while investors were tantalized by the jaw-dropping returns generated by ETFs tracking the likes of Mexico, the Philippines and Thailand just to name a few, chances are there were some mediocre performances from ETFs tracking countries in the same region.
However, there is an important factor when it comes to investing in emerging markets and it is one that runs counter to conventional wisdom.
The conventional wisdom is that it's best to avoid laggards and embrace leaders. But with emerging markets ETFs, they take turns moving between the leaders and laggards categories.
For example, the iShares MSCI Thailand Investable Market Index Fund (NYSE: THD) finished 2011 in the red. In 2012, THD gained over 36%, making it one of the best ETFs tracking any asset class.
While that doesn't mean THD is bound to be a laggard this year, it does mean some emerging markets funds that left investors with sour tastes in their mouths last year have the potential to soar in 2013.
Here are a couple to consider.