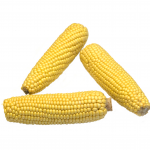 Proving once again that the government refuses to learn from its mistakes, the Environmental Protection Agency yesterday (Thursday) again increased its ethanol mandate.
The EPA raised the Renewable Fuels Standard (RFS) mandate to 16.55 billion gallons for 2013, up from 15.2 billion gallons last year, while ignoring signs that the policy is doing more harm than good.
The list of problems starts with what the use of ethanol-gasoline blends might be doing to our cars.
Earlier this week, the Coordinating Research Council, a group backed by several major automakers, released a study showing that E15, which blends 15% ethanol with gasoline instead of the previous level of 10%, can damage autos.
The tests showed E15 could cause faulty fuel-gauge readings and check-engine alerts. In some cases, E15 could cause swelling and failure of auto components that "could result in breakdowns," according to Robert Greco, a director with the American Petroleum Institute.
The American Automobile Association (AAA) last fall voiced similar concerns and asked the EPA to withdraw E15. AAA said that since only 5% of the cars on U.S. roads are approved for E15, the possibility for accidental use in vehicles is too high.
"AAA automotive engineering experts have reviewed the available research and believe that sustained use of E15 in both newer and older vehicles could result in significant problems such as accelerated engine wear and failure, and fuel-system damage," the organization said in a press release on its Website.
These new concerns come on top of historic complaints that ethanol blends reduce a vehicle's miles per gallon by about 27%, meaning more trips to the gas station and more money out of drivers' pockets.