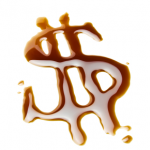 The dual promise of the U.S. shale oil boom was that it would reduce our dependence on foreign oil and lower oil prices that would benefit U.S. consumers via cheaper gasoline.
But while U.S. oil production continues to rise, and gasoline consumption continues to fall, gas prices have remained stubbornly high: The national average was about $3.65 last week.
And that trend is expected to continue, with the United States surging past Saudi Arabia as the world's largest producer of crude oil as soon as 2020. Meanwhile, U.S. gasoline demand is at its lowest in more than a decade - down to 8.7 million barrels a day.
Facts like that have led some pundits to predict falling oil prices. Last year, some politicians were promising that stepped-up U.S. oil production could lower gasoline prices to $2.50 a gallon.
Frustrated U.S. drivers struggling to cope with high gas prices were eager to believe such promises, no matter how unlikely.
Unfortunately, all that new U.S. oil, while helpful in some ways, will not have much effect on gas prices - either now or in the foreseeable future.
"The problem is that prices are not just reflective of new supplies, either too much or too little," explained Money Morning Global Energy Strategist Dr. Kent Moors. "By focusing only on how much is there, these analysts provide a fundamentally distorted view of the oil market."