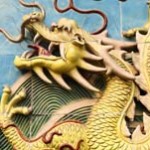 In a stellar year-to-date showing, gold prices in 2014 are up 7.6% - compared to the Dow Jones Industrial Average's 3.9% drop.
Gold set a new closing high record for 2014 on Wednesday when it added $5.30 to hit $1,295.20 an ounce.
Pushing gold to a near three-month high this week was testimony from new Federal Reserve Chair Janet Yellen. Yellen made it clear she isn't about to make any abrupt changes to the central bank's pledge of a measured tapering of bond purchases. Additionally, Yellen said interest rates will remain near zero for a good while.