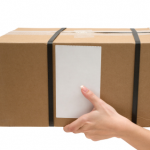 Last weekend marked the official start of the holiday shopping season in the U.S., so for the next month, consumers will be enticed with daily deals on the latest fads, such as one-cup coffee makers, tablets, flat screens and cashmere sweaters.
According to the latest survey from the Consumer Electronic Association, about 60 percent of adults plan to shop in stores or online during the holiday weekend, with the average person indicating they'll fork over $218 for gifts and merchandise from Thanksgiving through Cyber Monday.
This is a sharp increase from 2011, where shoppers said they'd spend $159.
For the ultimate gold lover on your shopping list, one amazing purchase you can nab is a Christmas tree complete with Disney characters and gold leaf ribbons made of 88 pounds of pure gold from a jewelry store in Tokyo, according to Reuters.
The ornamental tree will set you back $4.2 million, but there's also a smaller version available for $243,000.
But that's not the only thing that has grabbed my attention this holiday season. Here are 5 other amazing consumer trends that are happening around the world.