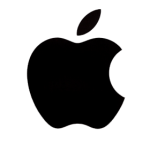 If Apple Inc. (Nasdaq: AAPL) actually does what many now expect - raise the Apple stock dividend as much as 56% - it could help inspire a trend of givebacks by other cash-rich companies.
Looking at the company's cash hoard of $137 billion - which could reach $170 billion by year's end - a survey of analysts conducted by Bloomberg News this week concluded that an Apple stock dividend hike of $4.14 a share is a likely possibility.
That would raise the stock's yield from about 2.40% now to a much more attractive 3.6% -
higher than 84% of the other dividend-paying companies in the Standard & Poor's 500 Index.
An increase in the Apple stock dividend would almost certainly boost the stock price, which is down about 35% from its Sept. 19 high of $702.10.
"The accumulation of cash has become excessive," Brian White, an analyst at New York-based Topeka Capital Markets Inc., told Bloomberg. "It doesn't matter which bearish scenario you forecast, they're never going to need this much cash."