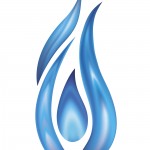 As Money Morning Global Energy Strategist Dr. Kent Moors told us yesterday, the United States on Aug. 7 finally approved its third application to export LNG (liquefied natural gas).
The delays in the U.S. LNG export approval process have been frustrating an industry that's ready to capitalize on the price differences between North American and Asian natural gas prices. Asia LNG sells for about $16 per million BTU versus less than $4 per million BTU in the United States.
While the U.S. Department of Energy streamlines this lengthy approval process, our neighbor to the north is also using its abundance of shale gas to race into LNG exports.
You see, Canada has a lot of natural gas.