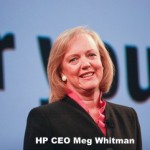 Investors put their stamp of approval today (Monday) on the announcement that Hewlett-Packard Co. (NYSE: HPQ) is finally splitting itself up into two companies, and for good reason.
The idea is to spin off the legacy printer and PC business into a company called HP Inc., while the corporate hardware, cloud, and software businesses will become known as Hewlett-Packard Enterprise.
The deal will create a lot of potential shareholder value, both now and in the future.