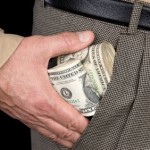 A lot of people got rich on Twitter (NYSE: TWTR) stock following the Twitter IPO this week.
Especially after it opened 73% above its IPO price at $45.10.
The company announced Wednesday that it priced the 70 million shares at $26, which will raise about $1.8 billion dollars for the social media and messaging darling. Although the company tried to keep expectations low following Facebook's (Nasdaq: FB) ill-starred debut last year, the road show seems to have generated enough demand to warrant a higher offering price.