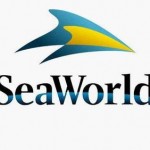 One of the most anticipated IPOs of 2013 is coming to market next week.
It's part of the handful of deals debuting next week, many of which include investment banks like Goldman Sachs, JPMorgan and BofA Merrill Lynch in lead roles.
The following few deals are expected to be high-demand offerings with solid aftermarket potential.
First, let's look at a couple of the small deals hitting the market next week. These are in addition to the three we profiled earlier in the week.
Three More for Your IPO Calendar
On Thursday, April 18, we will see an IPO from Taminco Corp. (NYSE: TAM), which produces alkylamines and alkylamine derivatives. These are used in the manufacturing of products for the agriculture, water treatment, personal & home care, animal nutrition and oil and gas end-markets. They help neutralize acidity, and remove contaminants from a wide range of products.
Taminco is the dominant player in a niche market with few competitors, giving it substantial pricing power, according to the prospectus. Most raw material price changes are easily passed on to the end consumer.