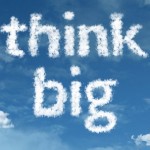 A spate of Internet IPOs have made news in 2014, including the headline-grabbing initial public offerings of Alibaba Group Holding (not out yet) and King Digital Media (which went public last week).
When Alibaba confirmed that it will bring its IPO to an American exchange, analysts predicted that it could be one of the largest Internet IPOs in U.S. history, surpassing Facebook Inc.'s (Nasdaq: FB) $16 billion.
As the Internet IPO market heats up in 2014, Here's a look back at the 10 biggest Internet IPOs in U.S. history...