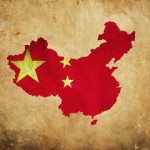 The planet's number two economy is growing more comfortable with its predominance on the world stage.
Despite attempts by the U.S. to dictate other nations' dealings with China, the Middle Kingdom has been establishing new economic and financial institutions to develop its global sway. And it's inviting the world to participate.
Meanwhile, America is staying away and warning others to do the same. But scores of leading nations are ignoring that advice and joining with China.