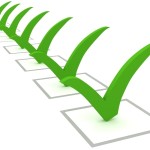 Everyone has a different opinion on how best to take the measure of the markets and the economy at large.
Hairs standing up on end, a knee that aches with the weather, tea leaves, earnings estimates, the
Hindenburg Omen
- it seems like all of these are significant in some way at one time or another.
Here at
Money Morning
, it's no different. We have an editorial meeting each and every morning - rain or shine - where the editors and writers huddle to pitch the stories and reporting we bring you every day. The meeting covers a huge range of financial and policy topics, and ideas of all stripes are kicked around and discussed until a solid story emerges.
A few days ago, we talked about important financial and
economic indicators
, where each of us turn to get some idea of the health of the markets and economy. Someone asked, "What's the number you look at first ever day?" We all answered in turn, and a really interesting collection of ideas began to emerge - as it always does.
Here are the numbers we think you should be looking at every day - before breakfast, after coffee - if you want to get an idea of the big picture.