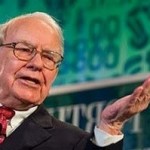 One phenomenon I find holds true in trading and investing is that some things that diehards think shouldn't work together actually work beautifully.
It's a lesson I learned early. It came from my love of eating, which led to my love of cooking. Specifically, it was a batch of hot, gooey brownies followed by a swig of beer - and, believe it or not, how delicious that odd combination turned out to be - that taught me to explore what the unexpected could do...
In this case, the unexpected combination that makes this strategy work so well pairs value investing with technical trading. This open-minded approach made my investing immensely more profitable because it turned me on to a "trick" that got me 70% fewer losing trades...