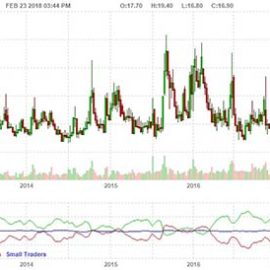 Volatility is front and center again after U.S. President Donald Trump said he would impose new steel and aluminum tariffs, the first shot in what looks like an all-out global trade war on the horizon.
Now, I've spent more than two decades in the markets. I primarily stick to investing these days and use techniques similar to those of leading private equity funds to find unreasonably priced bargain securities that stand the best chance of making me a pile of money.
But I'm no stranger to trading. Most of my trades are related to arbitrage, but they've also occasionally forayed into options and futures.
More importantly, my drinking and dining companions in New York and Chicago include some outrageously successful traders. In Chicago, these are mostly option traders.
Most of them share two common traits: an unnatural ability to consume expensive booze, and the tendency to forget more math before breakfast than most of us will ever learn.
All of them understand volatility in their trading. And unlike most retail investors and traders out there, they actually know how to use it.
The tragedy is, if you're a regular investor, even one that's doing your own trading, you don't have to come within 50 miles of the VIX to make money when things get shaky.