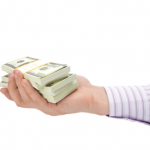 Anyone who wants high-yield stocks in their portfolio should be investing in Master Limited Partnerships (MLPs).
MLPs are special kind of dividend stocks. Technically, MLPs are tax-advantaged limited partnerships whose units are traded on exchanges just like common shares of stock.
But what sets MLPs apart from most stocks is that MLPs pay very high yields - typically 5% to 12%. This is because U.S. law mandates that they pass most of their income on to unit holders.

And yet, because MLPs are limited partnerships, ordinary shareholders do not suffer unlimited liability as they would in a regular partnership and so can treat their investment as if it was in an ordinary company.
That's why investing in MLPs is such a smart strategy for the dividend-hungry investor.

However, the unusual nature of MLPs -- their income is not taxed at the partnership level - means the government only allows businesses deemed essential to the U.S. economy and national security to adopt the model.
In practice, that typically means companies engaged in the extraction, storage, and transportation of energy commodities like oil, natural gas, and coal, although MLPs do crop up in other industries, such as shipping.
While knowing how to invest in MLPs is great to boost your income, as stocks they usually don't have a lot of upside unless the underlying commodity experiences a price spike.
Nevertheless, the exceptionally high dividends make investing in MLPs worthwhile for at least a portion of a portfolio.