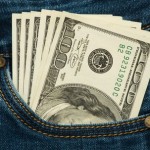 Investors looking for high-yield dividend stocks have previously eschewed the tech sector, as that's traditionally been a place to invest for growth.
Instead of paying out extra cash to investors, tech high-fliers typically reinvest cash in research and development, mergers and acquisitions, and other classic "growth" strategies.
But a few years ago, things started to change. Now companies like this also exist in the tech sector.
In fact, some of the biggest names in tech have become high-yield dividend stocks that rival traditional dividend-payers in yield and market performance.